Most students embrace the opportunity to go out on their own, getting out from under the protective wing of parental supervision.
For Fallon Osterberg, things were a little bit different. Heading back to Oregon for her sophomore year of college, Osterberg was accompanied by her parents who decided to spend a year away from their hometown of Denver, Colorado.
Says Fallon:
I still feel like I'm really independent. I can get around. I still go to college. I still am on campus meeting new people and making friends and having college experiences. I just happen to live at home too.
What do you think? Would you ever consider mom and pop as future roomies?
While the spin on this story does seem a little out of the ordinary, it doesn't seem any different than students who stay home after graduating high school, commuting to the local university nearby.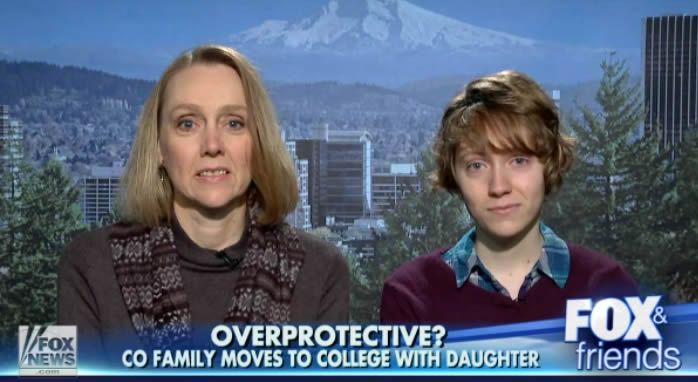 Source: Fox News