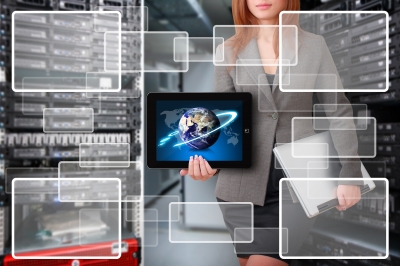 If you are a college student, than having either a Smart Phone or a tablet is an essential part of your personal property. It's like the Visa credit card, you just don't leave home without it.
The applications
These are the important parts of your mobile device. The device itself is pretty much meaningless. It's what you can do with it and the applications you can get that college students cling to. I know quite a few college kids that can't go anything without their mobile applications. And if one of them breaks down, good luck! If one of these applications breaks down, you'd think their own grandmother died. That's how traumatic it is for college kids.
What can you accomplish with these apps
You can accomplish a whole bunch of things. You can upload videos and share footage with others. You can record lecture notes, that way you can use them for study time.  You can record times and places that you have to be to meet with people. You can do so much with these apps. The days when many walked around with a daily planner are pretty much over. The various applications that are out there are pretty much taking over.  So what are some of the must-haves for applications? What are the top ones that most college kids are going to be screaming for?
College mobile apps: 8 awesome apps for college students
Google Play books
You can rent books for up to 180 days by using this app. By using this app, the days of spending hundreds of dollars on school books just for one class are over.
Evernote
This the ultimate note-taking app device that you can use on either your Smart Phone, Android or Tablet and Note Book. You won't have to worry about the teacher going too fast. This app downloads and digitizes everything that the teacher says. That way you can use them for study sessions later on.
Dragon Microphone
This will allow you to dictate the notes and use them for study session and papers, without needing to write any thing down. If you have a PC you will need the Dragon Naturally Speaking and if you have a MAC you will need the Dragon Dictate. You can also use the app to improve your speech and dictation for various school events.
Audio Note
The audio note is where you can get those lecture notes, so that your Dragon can transcribe them. For IOS or Android it will cost you about $5. Using this app allows you to be more present in the discussion and avoid having to take endless notes. Take the notes and throw away what you don't need later.
Quickoffice Pro HD
For the Android and iPad HD it's about $20. For the non-HD it's about $15. It works with Microsoft, Ever-note, and some of the Cloud applications. You can use it to create documents, spreadsheets or any other office project. It even calculates things for you. it works like an office product on your computer, but it's built for your mobile device.
ZotPad and Zandy
It's a great tool for those who need to put together a research paper and provide citations. For those using iOS it costs about $20. You can access any library with it and comes in very handy for school projects.
Dropbox
It's the same tool that you use on your computer for sharing documents and files with others. It's the same application, but made to be of use on your mobile device. Sign up for Dropbox here.
Wunderlist
It's the application that helps you to meet all of your deadlines and keep your life organized.  Using this applications helps you to multi-task and to keep on top of everything that you have going on. It's like the mini-version of a project manager. This app is essential for any college kid.