In the latest poll aimed at helping you make your college choice, the American Institute for Economic Research has named Boulder, Colorado the number one small city for college students.
The factors examined include residents, student life, economic health, student opportunities, and culture in cities with 250,000 to one million residents.
According to AIER:
The "college experience" is about more than simply attending a top-notch university. The city or town where the school is located also is important. The people students meet, the places they go, and the jobs they may hold are essential supplements to formal education. The map below provides both a quick snapshot and detailed profiles of each of the top 75 college destinations across America.
Check out the full study, including a comprehensive map of the top 75 small college towns in the United States, by clicking here. Rounding out the top 5 were Durham-Chapel Hill, Ann Arbor, Madison, and Gainesville.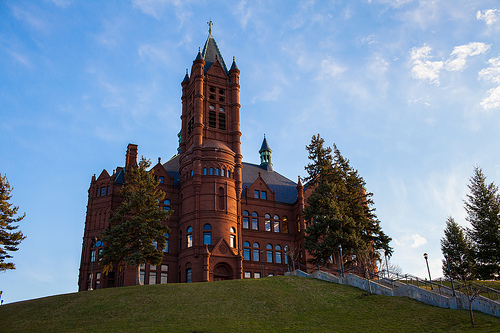 20 best small cities for college students according to the American Institute for Economic Research:
1. Boulder, Colorado
2. Durham-Chapel Hill, North Carolina
3. Ann Arbor, Michigan
4. Madison, Wisconsin
5. Gainesville, Florida
6. Fort Collins-Loveland, Colorado
7. Lincoln, Nebraska Metro Area
8. Bridgeport-Stamford-Norwalk, Connecticut
9. Trenton-Ewing, New Jersey
10. Huntsville, Alabama
11. Albany-Schenectady-Troy, New York
12. Lansing-East Lansing, Michigan
13. Anchorage, Alaska
14. Omaha, Nebraska-Council Bluffs, Iowa
15. Provo-Orem, Utah
16. Syracuse, New York
17. Lexington-Fayette, Kentucky
18. Honolulu, Hawaii
19. Tallahassee, Florida
20. Eugene-Springfield, Oregon
photo credit: Chad Fust via photopin cc
photo credit: Cbeck527 via photopin cc