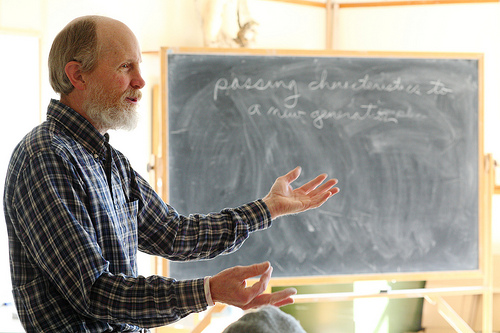 The annual top collegiate lists have been released by RateMyProfessors.com.
In addition to the highest rated junior and community college professors, highest rated universities, and hottest professors, the folks at RateMyProfessors have compiled the list of highest rated university professors of 2013-2014.
The top 25 professors were assessed based on factors including accessibility, clarity, ability to cultivate a discussion, and numerous other traits.
Representing numerous colleges and areas of study around the country, the list was rounded out by Pat Fitzsimmons in the Department of Mathematics at Indian River State College.
Top 25 College Professors according to RankMyProfessor.com
Pat Fitzsimmons – Mathematics – Indian River State College
Chad J Kuyper – Speech – Florida State College at Jacksonville
Monessa Cummins – Classics – Grinnell College
David Cook – Art – Georgia Gwinnett College
Kenneth Anderson – Music – University of California San Diego
Devon Hanahan – Spanish – College of Charleston
Judson Everitt – Sociology – Loyal University
Douglas Klutz – Criminal Justice – University of Alabama
Christopher Atwater – Management – George Mason University
Jerry West – Mathematics – University of Arkansas Fort Smith
Karen Dodson – English – University of North Georgia – Gainesville
Rosalind Hall – Music – Brigham Young University
James Brenner – Health Science – West Chester University of Pennsylvania
John Ryan – Communication – San Francisco State University
Barb Childers – Education – Bowling Green State University
George Jucha – Computer Science – University of Pittsburgh
Eric Schuchardt – Political Science – Southeast Missouri State University
Fran Iacobellis – Nursing – Long Island University
Scooter Pegram – Languages – Indiana University Northwest
Laura Pence – Chemistry – University of Hartford
Brian Redondo – Psychology – Rowan University
James Stroud – Education – Ball State University
Kelly Champagne – Mathematics – Nicholls State University
Rawlslyn Francis – English – Florida State College at Jacksonville
Bonnie MacKey – Education – University of Houston Clear Lake
photo credit: Sterling College via photopin cc