In the latest collegiate poll to emerge from CollegeNet, the Ivy League Schools are nowhere near the top.
The social mobility index identifies the best universities for lower income students based on 5 SMI criteria. Tuition, percentage of low-income household students, graduation rate, graduate salary, and school endowment are all examined to compile the list of low-income friendly schools.
Check out the top and bottom 10 of the rankings below.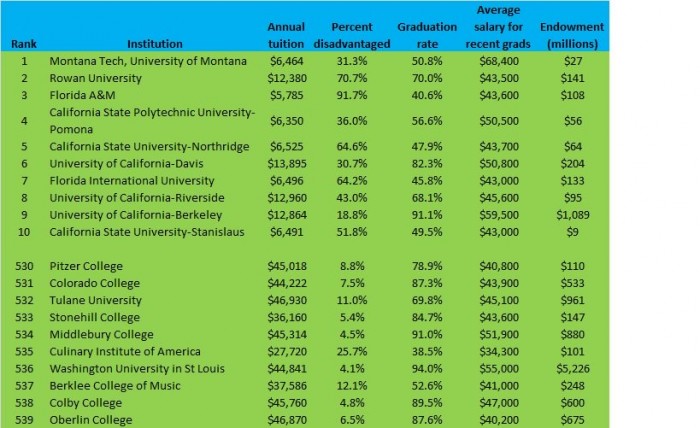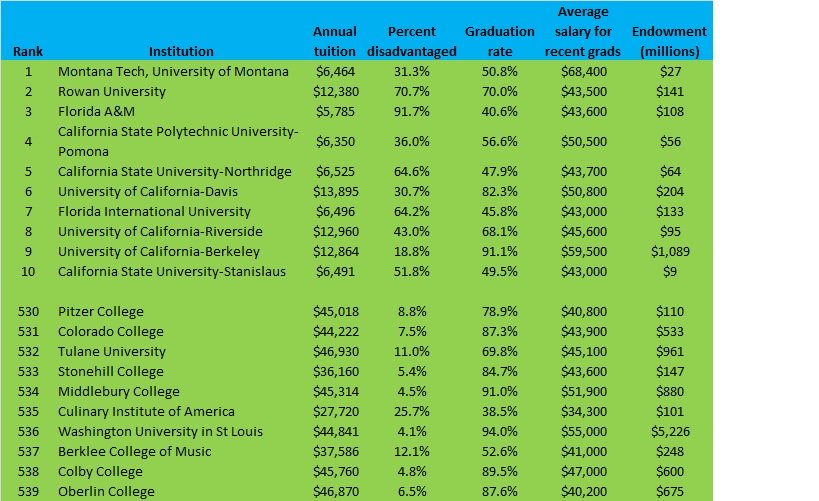 Unlike most college polls, you will not find any Ivy League Universities near the top of this list. Despite rounding out the top three in the U.S. News collegiate rankings, Princeton, Harvard, and Yale find themselves at 360, 438, and 440 on the latest SMI list.
The biggest variable when it comes to determining these rankings is annual tuition. It is a no-brainer that paying $6,000 vs $50,000 a year can be less financially feasible for students coming from low-income households.
While it may seem difficult to find a university that provides benefits and opportunities to those from less fortunate backgrounds, it is nice to know that the options do exist.