College is one of the best times of your life to learn, try new things, be open to new experiences, focus on yourself and take part in plenty of adventure travel.
The world is the best classroom, so embarking on worldwide adventures during your college years can help reinforce everything you're learning when you're at the university. Great trips for college students? It's a big decision.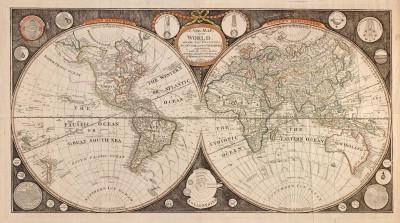 Check out this list of 4 adventurous worldwide destinations for a little inspiration.
1. Romania:
Romania is a great destination for the outdoor adventurer with a knack for history. Outdoor lovers can visit the Carpathian Mountains for plenty of hiking and camping options. As the second longest mountain range in Europe, the Carpathian Mountains stretch for over 900 miles and include the most wildlife of anywhere in Europe. If you love history and religious studies, you should visit the Painted Monasteries and medieval cities in northern Moldavia. Literature lovers can visit the famed Transylvania from Dracula as well as other sites from the novel.
2. Israel:
Israel is also a great destination for adventurers and any student that's studying history or religion. Popular outdoor adventure activities include hiking the Masada, an ancient fortress structure carved into a rock plateau in the Judean Desert. Adventurers also love to spend time exploring Galilee in northern Israel and floating in the salty waters of the Dead Sea. You can relax and unwind on Tel Aviv's beautiful beaches or enjoy a night out experiencing the city's world-renowned nightlife scene.
3. Estonia:
Known for it's tourism, Estonia is a small nation that's smaller than Vermont and New Hampshire combined. Estonia sits just off the Baltic Sea and is easily accessible by ferry from Finland. Over half of Estonia is covered by forests, making its many hiking trails, rivers, national parks, marshes, lakes, and campsites perfect for outdoor lovers. The coast of Estonia also includes small, private beaches, limestone cliffs and more than 1500 small islands.
4. Slovenia:
Perfect for outdoor adventurers who love water sports and spelunking, Slovenia is a nation of just over 2 million residents. It spans the distance between the Alps to the Mediterranean Sea, Italy and Croatia. Slovenia's many rivers are perfect for river rafting or leisure swimming. Spelunkers can choose to go underground and explore Slovenia's network of more than 8,000 caves on foot or by bike. Guided cave tours are also available. Slovenia's countryside also includes beautifully built early churches, sprawling farms and serene campgrounds.
Wherever your adventures take you, be sure you adequately prepare for your journey before you leave. Invest in all the right gear and equipment you'll need for your adventures from durable water bottles to good shoes, camping equipment and hiking gear. Ensure your safety with HCC Medical travel insurance, specifically designed to fit the needs of students who live, travel or study abroad for extended periods of time. With the right equipment and reliable health care coverage, your adventures will be fulfilling, life-changing learning experiences that you'll carry with you for your whole life.