The holiday season is upon us.
That means not only cold weather, possible school closures and presents/check from your parents. Nope, you need to return the favor now that you're really considered an adult.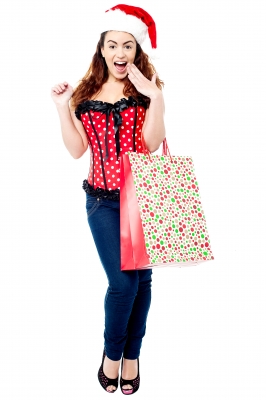 First, you need to make a list. Of course, mom, dad and sister are on the list, but what about that random girl in your science class, favorite teacher or your RA? Make a list on an app that you can take with you everywhere. It's a lot easier to keep up with that way.
You can use your notes tab on your iPhone or the Google Drive app that lets you update documents from your phone and multiple computers.
Now, let me take you through some easy gifts and cheap presents to give to your family and family.
Ornaments
Everyone loves a cute new ornament. Easy one: Stop by your college's bookstore and grab a university ornament. You can spend $50 on a little tree dangler or $5 on a small jingle bell. You can make something up too. Lets say mom loves the beach. If you find a cute little ornament with a palm tree, buy that sucker and add a note that says "I hope you imagine the warm beach every time you see this ornament. Love you, Mom." Tears commence.
Etsy
Etsy is a great marketplace for handmade and vintage gifts this holiday season. I like Etsy because it seems a whole lot more personal than stopping by a Walmart and nabbing that first shirt you see on the racks. I've bought some cute bracelets, cool leather wallets, found some one-of-a kind type stuff for a special someone. The only thing about Etsy is the shipping rate, but you can work around that by buying multiple things from one seller. Also pro tip right here: Search your area for Etsy dealers. If that wooden frame is being made down the street, you may be able to pick it up yourself and meet someone new in your college neighborhood too.
Dollar Tree
Alright, listen. I love the Dollar Tree. Everything is a dollar. You can buy 5 cute little gifts for your best girl friend and only drop 5 bucks. This is especially good for the kids in your life. Do you have a little brother obsessed with cars? Grab 7 packages of 3 hot wheels and watch that little boy's eyes light up. You might have to think of ideas once you get into the store, but a basket with spa stuff is always appreciated for that aunt or mom needing a break.
Have any other gift ideas on a tight budget? Share in the comments. (I need some new tips this year!)