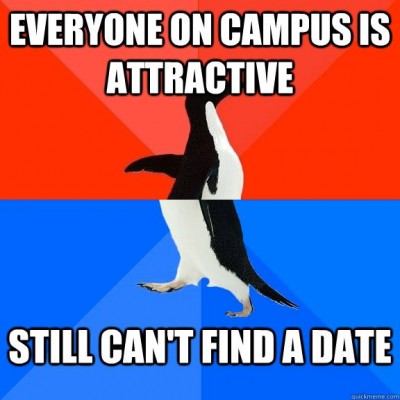 The time of transition from high school to college can be a bit overwhelming for students and their families. Increasing costs of education, including the cost of campus living, tosses kerosene on the charcoal and forcing many to turn to alternatives like accredited college classes online. However, for those still willing to take the plunge into a traditional university education, living on-campus may not be the best option to save money.
Many students choose to live on campus during their freshman year because it is the most convenient option, particularly if the student will be attending a school in a new city. The most obvious advantage of campus living is convenience; living in a dorm means that classes, libraries, campus recreational activities and other college amenities and events are close by.
Budgeting is also a consideration, and living on campus does offer some advantages in that regard. Because room and board fees include a meal plan, the need for purchasing, planning and cooking meals is eliminated. A set fee schedule for on-campus room and board also means no unexpected expenses. Additionally, many  families that have saved for college via a 529 Plan may find that their plans specific policies require the funds can be spent for on-campus housing only.
There are financial disadvantages to living on campus, chiefly the rate of inflation in college housing prices. Money Magazine via CNN Money estimates that for the 2012-2013 school year, students can expect to pay approximately $9,200 for public college and $10,500 at a private school.
Of course, cost is not the only consideration when choosing housing, and there are distinct differences in the environment of a dorm versus off-campus housing options. Parents (and some students) may prefer the security of living in a building with a Resident Assistant who can provide support or help out in an emergency. It is important to note, that from a social perspective, dorms can be very noisy places, with lots of social distractions, making it difficult for some students to start their academic careers off on the right foot.
When parents agree to let their student live off-campus it is often a financially-based decision. Living in rental housing with roommates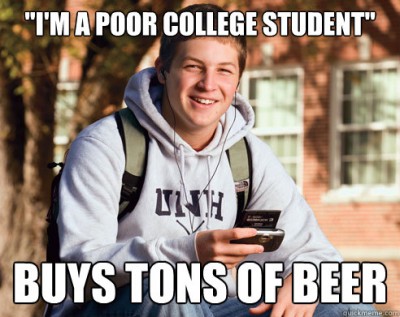 frequently costs less than dorm room and board fees; in areas with particularly exorbitant housing costs, this may not be true. Students who live off-campus may realize cost savings for food. Many students and parents also find it advantageous to be able to spread the cost of living expenses out over the course of the year, rather than paying the total fee upfront.
Although living in a dorm does afford many convenient social opportunities, off-campus living offers its own brand of social experience. A student who lives off-campus is more likely to be involved in the larger local community than his or her on-campus counterparts. Living in rental housing also gives students more control over the living environment, which can translate into less distraction from studies. Students who live on their own also learn how to live responsibly and manage the household, which better prepares them for the world they will face after they graduate.
There is no clear-cut answer that applies to everyone. Each student and family needs to make a decision based upon the student's personal needs, budget and long-term goals.