Now that it's officially spring, we have one thing to look forward to: lots and lots of rain.
You know the saying, "April showers bring May flowers," and while everyone loves flowers, we don't always love the rain.
So, since we all know it's coming, let's start planning ahead for all the wet weather we're gonna get with some rainy day activities!
1. Pick up a great book.
To me, there is nothing better than relaxing inside on a rainy day with a great book.
Set yourself up near a window so you can not only watch the rain as you sip your tea, coffee, or beverage of choice, but you can listen to the soothing sounds of the rain hitting the pavement or grass as you read your book.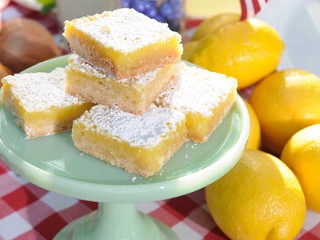 2. Cook something spring-themed.
There are plenty of dishes, drinks and desserts that are "spring-themed," but what does this mean exactly?
The food will be light and usually brightly colored, the drinks will be sweet and cold and the desserts will be simple, but sinfuly sweet and delicious.
There are plenty of websites like Delish.com or MarthaStewart.com that can provide you with all three types of spring food, but to get you started, try a colorful coleslaw, lemon squares, guacamole, sangria or BBQ ribs.
3. Decorate Easter eggs.
Whether you celebrate Easter or not, this can be a super-fun craft to do by yourself or with your roommates.
All you need is a few eggs, one of those egg-dying kits or some food coloring for a really fun craft!
Follow the directions on the box, or check out this link to show you how to make some brightly colored eggs to spruce up your kitchen or dorm space this spring.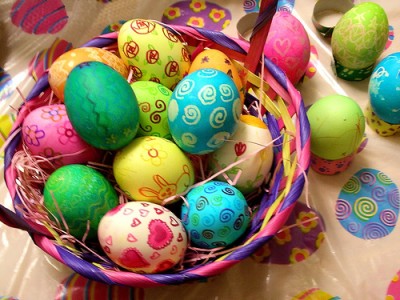 4. Pamper yourself.
Whether you're a guy or a girl, you can still pamper yourself; just in different ways!
If you're a girl, set up a pedicure station in your living room with nail polish, buffers, creams and lotions and a nail file. Pop in a movie you love to watch and start pampering your feet or hands.
If you're a guy, round up your group of dudes and order something on HBO. Pick up a 6-pack and some wings and you've got yourself a day/night of "pampering" ahead of you.
5. Pick up a crossword puzzle or other game.
If you like word puzzles, word jumbles, Sudoku or any other game like that, pick up a bunch and park yourself in a comfy spot in you dorm or study lounge and get to work.
Puzzles are a great way to pass the time and you don't always have to head to the store to get them.
Check out your student newspaper, or you can even print off puzzles online from websites like PrintableWordPuzzles.net.