At the beginning of each semester, college students bum-rush their university's financial aid office, eager to know when their refund check is going to drop.
However, there are some students who may not know WHAT a refund check is, or if they are eligible to receive one.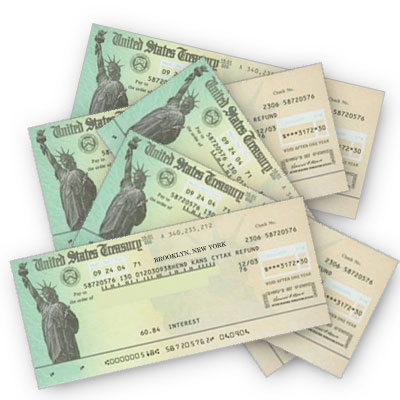 What is a Refund Check?
A refund check is the leftover money you receive from your financial aid.
Financial aid, whether that be loans, grants or scholarships, pays for your tuition and other fees/dues, the remainder of the money is for you to spend however you see fit.
How to Receive a Refund Check:
As mentioned, once your tuition is paid off, the money left over goes to you. To receive a refund check, you can wait for a check through the mail. However, that method tends to take a while.
Most, if not all schools offer direct deposit. Apply for direct deposit and you'll see the money in your bank account.
How Long Does it Take to Receive a Refund Check?
It usually takes up to 10-14 business days. But when a school is trying to serve thousands of students, expect delays. Make sure that all your financial aid paper work is completed and that you have no holds on your accounts. This helps to speed up the process.
What to Do With a Refund Check:
Your refund check is money for you to spend how you see fit. But if you are a non-working college student, you may want to think twice about what you should do with that money. Here are some wise options on what to do with your refund check:
– Pay your bills off (i.e. rent, utilities, cell phone)
– Buy groceries
– Buy school supplies
– Some classes may require additional fees or supplies
– If you NEED clothes, buy clothes on sale
– Save your money
WARNING:
Many students tend to get carried away when they finally get their refund check. Many of them have also never had thousands of dollars in which they can spend however they want. Be careful what you spend your money on and how much of it you spend.
If your refund check is money left over from loans, remember that all that money MUST be paid back after you graduate. So try to save as much money as possible. If you don't need the extra money, don't pull out out extra loans.
Overall, when that refund check drops, it's like Christmas all over again!
Spend Wisely!