Formed in 2004, Cold War Kids is an Indie Rock band based in Long Beach, California formed by members Nathan Willett, Matt Avario, Matt Maust, and Jonnie Bo Russell.
About the Band
The band released their first EP in 2005, and thus began almost two years of non-stop touring around the world. After catching a lot of attention from music bloggers, they signed to Downtown Records and in 2006, released their first album, Robbers and Cowards.
In 2007, the band's music on the pilot episode of Gossip Girl and in 2009, was featured in Rolling Stone. On January 25, Cold War Kids will release Mine Is Yours, their third studio album.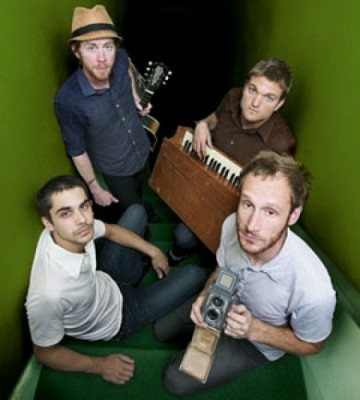 The New Album
For those of you hoping to hear the more Indie side of rock, you are out of luck with this new album.
If you have never heard Cold War Kids before, Mine Is Yours is a great album, however, if you have been a fan of them since Robbers and Cowards, this album may not be your favorite.
Mine Is Yours marks Cold War Kids first collaboration with producer Jacquire King and it seems as though this new take on production has stripped the band of their original sound.
However, all is not lost; Mine is Yours is still a superb album as it is well written and well produced.
Abbey's Take: The Best of the Album
My personal faves? Mine is Yours, Louder Than Ever, Skip the Charades and Royal Blue.
Mine is Yours has just released so pick up your copy and get to jammin'!