April, the first month after the first quarter in music brings a welcomed breath of fresh air. Spanning different types of genres, it is a good introduction to the heavy weight albums coming in May and summer. Enjoy these amazing CDs from fantastic music artists who are constantly pushing music in a progressive, and enjoyable, way!
*Release date order
TV on The Radio – Nine Types of Light (April 11th)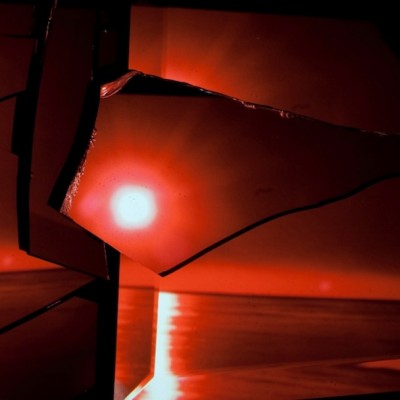 TV on The Radio has been known for their amazing NYC rock they've produced over the years. Constantly proving why they are one of the best, they come out this year with "Nine Types Of Light". It is also the last time they would get to record with their bassist Gerard Smith who would pass away recently from lung cancer. The album opens with "Second Song" with accordions and drum sticks clattering quietly in the background. Then the guitar fuzz you're used to kicks in. Then the proper drum beat. Surprisingly, a pop hook appears for the chorus and you feel like you're in NYC, starting your day, walking out your front door. "Nine Types Of Light" title of the album is very fitting because TV On The Radio is all about layering complex sounds on top of each other to create a sonic wall. They've become smarter though and more mature by taking their fuzz, in your face sound, and created proper songs, organized with meticulous thought. A job well done again TV on The Radio! Other great tracks include "Caffeinated Consciousness" , "Repetition" , "You".
Panda Bear – Tomboy (April 12th)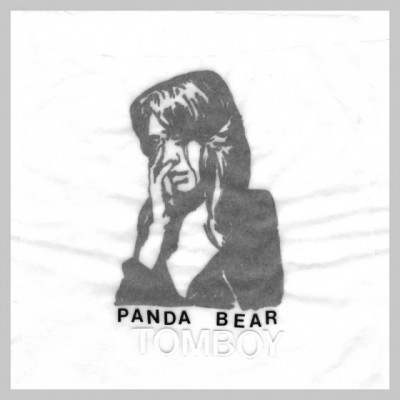 Every music critic patiently waits for Animal Collective's newest material. After, core member of Animal Collective, Panda Bear's debut "Person Pitch" came out the critics were patiently waiting for the newest release. In fact, new albums that came out after "Person Pitch" were referenced to having said album's style and feel. That's impressive, especially for a debut album to be a genre defining sound. "Tomboy" picks up where "Person Pitch" left off. Panda Bear said in an interview with Pitchfork that he was influenced by J. Dilla's opus "Donuts" and you can definitely hear the influence. The album flows from beginning to end, with great subtle textural rhythmic qualities. This compliments superbly well with Panda Bear's unbelievable ear for melody (think Beach Boys). Person Pitch was an album that also flowed from beginning to end, albeit there were parts that acted more like interlude sections in between songs. No doubt this was purposefully designed to allow live sets to be possible. In this album, the minimalistic approach of the drums allows easy transitions to each song which gets you right to the thick of the song. Person Pitch had longer instrumental parts that were worth listening to, but once you got to the "real song" you wondered what the rest was. This album does it right, and features Panda Bear at his finest. Check out tracks "Tomboy" "Last Night At The Jetty" "Afterburner" "Surfers Hymn"
tUnE-yArDs – w h o k i l l (april 19th)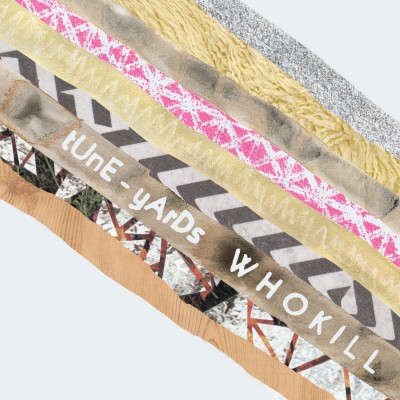 tUnE-yArDs is the moniker for Merrill Garbus who comes from New England. Her style of music is raw, explosive, organic, and a fresh breath of air to the music scene. Her voice's timbre is an alto range that she can command to yelp, squeal, sing, whisper, and explode. The vocal acrobatics are similar to Bjork where you have the calm, angry, happy, sad all rolled into one. You never know which one you are going to get! The music seems spontaneous, but beautifully done using a pop structure and mentality. When I use the term "pop structure" it's not geared towards the idea that you will hear this music on the radio, far from it, but that the style is upbeat, featuring simple Verse, chorus, verse, chorus, bridge, chorus idea that's woven in experimental instrumentation. The first single "Bizness" comes with a fantastic video. Utilizing great modern choreography but also a color palette, lacking in todays music videos to give direction, it adds to the colorful nature of the song (side note I would love to see an acapella group cover this). "Powa" is the first time you hear Merrill Garbus tone it down a notch with her vocal power, but it beautifully picks up sonically a minute into it. Fitting as the song describes having trouble to sleep. We've all been there, trying to fall asleep and realizing we can't, we're awake. Overall the album is a great enjoyable listen and if you don't like it at first, relisten and focus on another part of the album. It grows on you!
Think of tUnE-yArDs this way, you've got the style of vocals and guitar sounds of Ok Go (pop structure too), combined with Dirty Projectors sound in "Bitte Orca", and the organic experimental nature with an impressive voice like Bjork, you've got tUnE-yArDs.
Fonzworth Bentley – C.O.L.O.U.R.S. (mixtape, April 27th)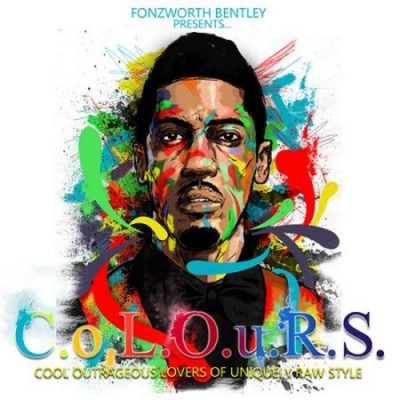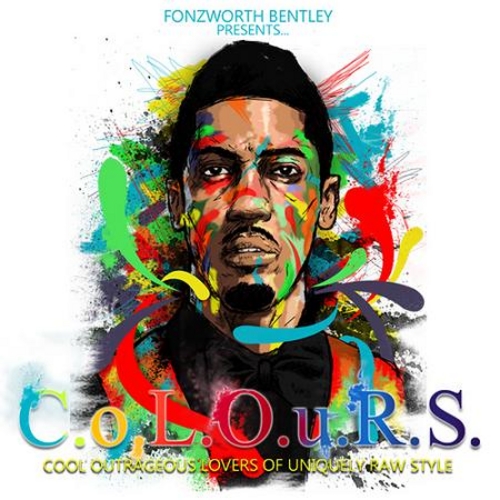 I was afraid this album would never come out. It was supposed to in 2007, and then got stuck in limbo. We got a sample of Fonzworth Bentley's vision with the track "Everybody" featuring Kanye West and Andre 3000. You can tell throughout the whole mixtape he is definitely influenced by the acts he's been associated with (P. Diddy, OutKast, will.i.am. , Kanye West and GOOD Music) but features his own unique style. Like his fashion style, the music has this classy, sophisticated feel to it, but it thumps and grooves. My favorite beat is "They Say… We Go". It's got a White Stripes guitar sound in the bass, with lo-fi old speaker crush. However, Fonzworth Bentley shines on the lighter tracks where the instrumentation grooves beautifully with his tone of voice. "Pies" feels out of place because the effects on his voice don't add to the strong instrumentation, it feels like a B-side to Clipse demoed by a random writer rapping on top. One of my FAVORITE tracks is "C.O.L.O.U.R.S." that is laced perfectly with light electronic piano, scattered snare rolls, subtle bass drops, and fluid vocals across the board.
I think the delay was his personal comfort on how his sound should be. When "Everybody" came out, a lot of talk was wondering what exactly the record could be because "Everybody" didn't sound like a traditional R&B or Hip-Hop song. If you must, you can say he was looking for the proper swag to lace together his ideas. Sometimes, it feels like he wishes he was apart of OutKast but i think they both draw from the same influence of music with Stevie Wonder and using that southern gospel/Motown sound to infuse with the present music.
ALSO, two important albums i missed by a week to include in their respective months but NEED to be shared, also they're free:
Frank Ocean – "Nostalgia, Ultra"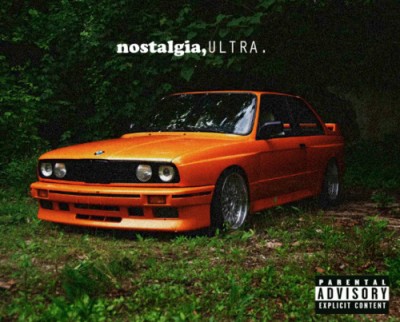 So this album dropped in February. A forgotten artist on DefJam, he's connected to the Odd Future Wolf Gang Kill Them All group, lead is Tyler The Creator, and couldn't be any more different than the group. His "swag" is based on amazing R&B. The album uses popular songs like Coldplay's "Strawberry Swing", The Eagles "Hotel California" and MGMT's "Electric Feels" to create entirely new songs. Also melodically he's a genius, and his words are so fluid it makes a great listen from start to finish. Shiner tracks include "Songs For Women" , "There Will Be Tears", "We All Try" , "Novacane" and the aforementioned reworkings for "Strawberry Swing", "American Wedding", and "Nature Feels".
Its free, amazing, and get it. You Will Not Be Sorry.
The Weeknd – "House Of Balloons"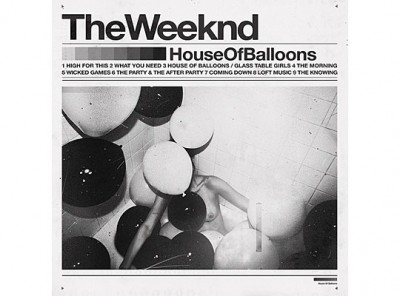 The Weeknd came out of nowhere until Drake tweeted The Weeknd's lyrics. Abel Tesfaye uses the moniker "The Weeknd" for his project (Pronounced "The Weekend" but I think its a double meaning for "The weakened" too) and released the mixtape/album "House Of Balloons". Another fantastic R&B/Hip Hop album. The opening track "High For This" is lightly coated in dub step for the chorus and instantly you hear The Weeknd's smooth, addicting vocals. After the first track, you're hooked. Check out songs "House Of Balloons/Glass Table Girls", "High For This" , "Loft Music" , "The Party & The After Party".
Get it for free on their website here!