The school year is almost over and summer is vastly approaching.
Most students go home, hit the beach and relax for those three enjoyable months, but there are other options for the summer rather than going home and being a lazy bum.
If you're a student, you have plenty of options for things to do over the summer that can benefit you a lot more than just staying home.
Don't get me wrong, taking a little time to relax is great, especially for us hard working college students, but here are a few things you can do to make your summer a little bit more productive this year: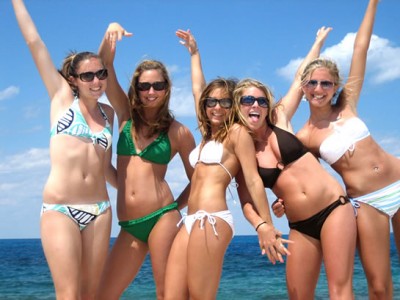 1. Get a summer job
There are always places that hire specifically for the summer; some people leave their jobs for the summer and go home which leaves numerous job spots open.
Summer camps and daycare centers are also hot job spots during the summer since school is out.
Getting a job during the summer could also help you out financially next year with books, rent or tuition.
2. Take classes
As crazy as it may seem, almost all universities and colleges offer classes during the summer.
Taking classes during what is supposed to be your relaxation period may seem like the "break" part of summer break is getting eliminated, but if you want to graduate early, taking classes over the summer is essential.
Taking a summer class can also lighten your load the following year; if you can only handle a certain number of classes per semester, it might be a good idea for you to check out which classes are being offered over the summer and if you can knock a few off your course load.
3. Get an internship
Just like classes, there are a number of internships offered for students during the summer. There may even be places to intern in your hometown or wherever your institution is located. Internships are great experience for future jobs and opportunities.
Instead of wasting your summer catching up on Jersey Shore reruns or laying on the beach, do something productive. It will be more beneficial for you in the future.