At the 2011 Golden Globes, the big winners seemed to be Glee and The Social Network – two projects that have America captivated.
The Social Network had the audience hooked from the beginning.
Anyone that has a Facebook (500,000,000 and counting) already had The Social Network on their "must see" list. Glee has picked up where High School Musical left off With its dramatic plotlines and witty dialogue, Glee has become the most celebrated show on television.
Glee started as a bit of an underdog – no one thought that it had the range to captivate such a vast audience.
However, with its quirky characters, great plotlines, and superb musical productions, Glee has transcended generation gaps and musical tastes. Glee is not just a show about singing and dancing, but, has taken up the responsibility of demonstrating to their younger viewers the power of words: how they can tear someone down but how they can just as quickly build someone up.
Ironically enough, the bully of the show as well as the kind-hearted victim (Jane Lynch and Chris Colfer) both received Golden Globes for their portrayals of Sue Slyvester and Kurt Hummel. Glee also took home the honor of (for the second year in a row) best television show: comedy or musical, further solidifying its reign as television royalty.
When The Social Network premired last October, it was greeted with rave reviews and high expectations. The Social Network proved to live up to them all.
In 2003, Mark Zuckergberg created the website that has changed the way we communicate forever. Facebook has been open to the general public since 2006, has over 500,000,000 users, and operates in over 20 countries.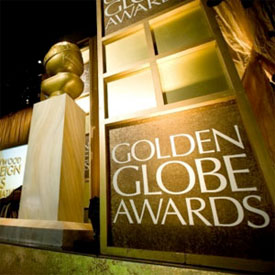 It is the phenomenon of my generation and it is no coincidence that The Social Network will be hailed as it's defining film.
The way the Social Network became so successful is rather circuitous. It started with college students becoming obsessed with the exciting idea of talking to their friends on the computer. That obsession became others passions – How did it get there?
How did Mark Zuckerberg do it? That one question turned into The Social Network, now being watched by Facebook fans all over the world.
During the Golden Globes, the Social Network was honored for best screenplay, film, drama, and best director.