Cold weather got you down??  Warm up with these EASY warm, winter cocktails for a party or just a cold night!
Hot Chocolate Peppermint Cocktail (Serves 2)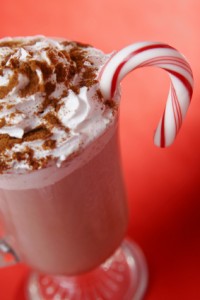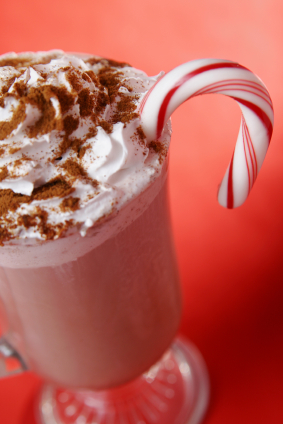 – 2 Cups Milk
– 1/2 Cup Hot Cocoa Mix
– 1/4 Cup Peppermint Schnapps (about two shots, or to taste)
– Whipped Cream & Peppermint Stick for Garnish
To Make:
Heat milk in a saucepan over medium heat until the milk is steaming.
– Next stir in cocoa mix with spoon or whisk. Continue stirring on stove until you get the desired temperature.
– Remove from heat and stir in the Peppermint Schnapps.
– Pour into mugs or glasses, top with whipped cream and use a peppermint stick as a stir.
Hot Toddy (Serves 1)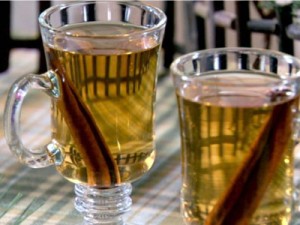 – 1/2 Cup Hot Water
– 1-2 Shots of Bourbon
– 2 Teaspoons Lemon Juice
– 1 Teaspoon Honey
To Make:
Put honey and lemon juice into a 6 oz glass, add bourbon, then top off with hot water. Stir until honey is dissolved.
Irish Coffee (Serves 1)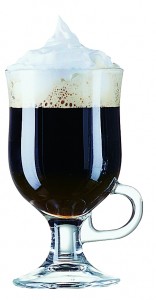 – 1/2 Cup of Fresh Brewed Coffee
– 1-2 Shots of Irish Whiskey (I like Bushmills or Jameson)
– 2 Teaspoons Heavy Whipping Cream (the actual recipe uses 2 tablespoons, but that's just gross)
– 1-2 Teaspoons Fine Sugar (or however sweet you like it)
Make it:
– Dissolve sugar into coffee, add whiskey and top with the cream, do not stir!
– Whipped cream is totally acceptable as a "garnish"
Mulled Wine (Serves A LOT)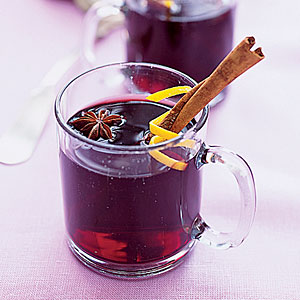 – 1 Bottle Red Wine
– 2 Shots Brandy
– 3 Whole Cloves
– 3 Cinnamon Sticks
– Half an Orange
Make it:
– Cut up the orange into a few slices, and squeeze a little bit of the juice into a sauce pan containing all of the other ingredients.
– Simmer on low heat until warm/steaming, ladle into  glasses and enjoy!