We at College Cures know that Thanksgiving is a time for thanks, appreciation, and getting drunk with your family and friends, of course!
Looking for fun drinks to add some holiday spirit to your festive gathering? Try these Thanksgiving drink recipes to bring some life to any holiday party!
Spiced Apple Cider  Cocktail (Serves 1)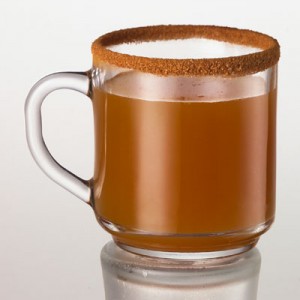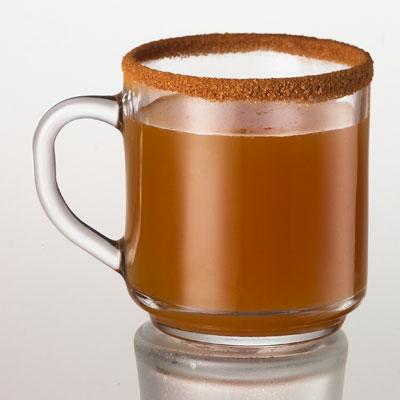 – 3/4 Glass Apple Cider (available at grocery stores)
–  1/2 Small Orange
– 1 Cinnamon Stick
– 1-2 Shot(s) of Spiced Rum
– Mixture of Sugar and Powdered Cinnamon for rim
Combine the apple cider and cinnamon stick into a pan on the stove. Squeeze in juice from 1/2 orange into pan mixture. Cook until steam begins rising from cider.
Combine an even mixture of both sugar powdered cinnamon into a 1/4 measuring cup and dump onto a small plate.  Take your finger and dip it in water; trace your wet finger along the rim of your glass and dip it into the sugar/cinnamon mixture on your plate.
Pour your warm cider mixture from the sauce pan into a glass, top off with your spiced rum, mix, and enjoy!
Cheap/Easy Festive Sangria (Serves A LOT)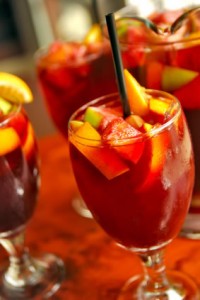 – 1.5 Gallon Carlo Rossi Red Wine Sangria
– 1 Large, Ripe Orange
– 1 Apple
– 1 Lemon
– 1 Lime
Start by pouring your large jug of wine into a container or punch bowl.
Next, cut your orange, lime, and lemon in half and squeeze the juices of each into your sangria. Cut the remaining halves into slices and add those slices to your mixture.
Take your apple and cut it up into small cubes; add those to the sangria.
Let sit overnight and serve the following day/evening!
Cranberry Champagne Cocktail (Serves 1)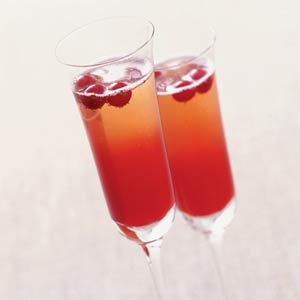 – 1/3 Glass Cranberry Juice
– 1 Shot Grapefruit Vodka
– Top off Glass With Champagne (any brand will do)
– Frozen Cranberries as garnish (optional)
Combine all ingredients in a glass (or champagne flute) and mix with a stir.
Throw in a few frozen cranberries as a garnish for added fun!
Like this recipe? Check out this recipe and more cocktails from Martha Stewart's Food Everyday.