Tired of seeing your paychecks disappear down the toilet (literally)? Start being more conscious of how you are spending your money on alcohol by following these tips; you and your wallet will be a lot happier!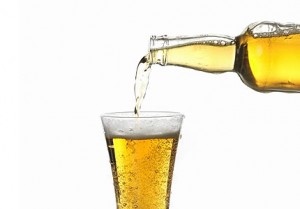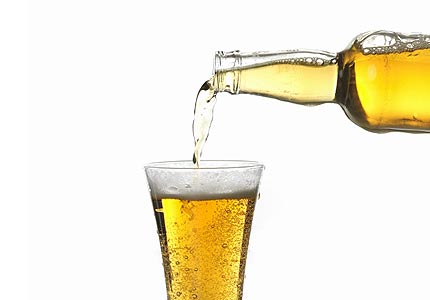 Saving Tip #1: Pre-game, Baby
This tip is the easiest and most obvious! Why wait to get drunk at the bar if you can do it at home for a 1/4 of the price?
Organize a get-together at your place before heading to the bar so you and a few friends can hangout, play games, and drink before the bar.
Make it fancy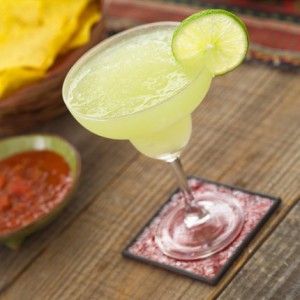 Why not turn your dorm or apartment into a party by making specialty drinks like margaritas?
One 750 of tequila (try Jose Cuervo or the cheapest brand at the store) makes about 17 margaritas.
So all you need is margarita mix which is about $7 (at the grocery store, NOT the liquor store) and ice, making the grand total about $20!
Not only will you and your friends get a good buzz before the bar, you will most certainly have a lot of tequila (and mix) left over for the following night!
Saving Tip #2: Opt For Cheap Drinks

If you go through a lot of alcohol (because you make strong drinks or you are an alcoholic, or whatever), you should start opting for cheaper alcohol!
One of the best (and very cheap) mixed drinks you can make uses only two things: Burnett's Pomegranate (or Cranberry) Vodka and cranberry juice.
Throw a shot or two of vodka in a glass with ice and top off the rest with cranberry juice.
This was me and my roommates' drink of choice senior year because it's cheap and surprisingly tastes great!
Saving Tip #3: Make the Deals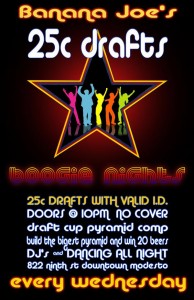 Try to get to the bar EARLY!
If you know the college bars run deals (i.e. – $1 pitchers or $2 mixed drinks) up to a certain time, make the effort to get your ass in gear and head out early!
Not only will you save money on drinks, you will also get drunker faster and therefore, you won't stay out as late (thus continuing the cycle of buying more drinks).
Saving Tip #4: Talk to the Owner
Next time you head into the liquor store, don't be afraid to ask the owner (or person working) to tell you about cheaper options.
I've worked for 2 liquor stores, so here is a tip:
When you buy pricey alcohol, you are paying for two things: #1, the name on the label, and #2 the number of times the alcohol has been distilled/purified.
In order to get better quality without splurging on the name brand, ask the owner for his/her opinion on which are good substitutes.
Like Grey Goose?
Then you will love V Vodka!
It is made by the SAME people who make Grey Goose, tastes EXTREMELY similar to Grey Goose, but it is about half the price…sometimes less!
The same goes for a lot of liquor brands, you just have to ask. The person who owns the store should be very knowledgeable and can definitely help you save some green!
Saving Tip #5: Stronger Drinks & Beer on Tap
When you head to the bar, don't go for drinks you know are watered down and skimpy on alcohol.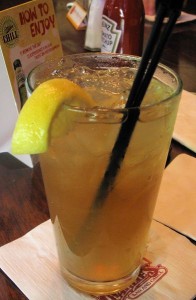 Go for the gold…or yellow, or whatever.
Strong drinks like Long-Island iced teas or vodka martini's are basically pure alcohol with little-to-no mixer. Ask for drinks with only a little bit of ice so you can get your money's worth.
You will find that instead of buying 5+ drinks, 2-3 drinks will do the trick.
Beer on Tap
Instead of buying a bunch of bottles, save dough by getting the cheaper beers on draft. Usually bars will run specials up to a certain point where you can get pitchers or glasses of beer for a low price, something every broke college student can appreciate!
Saving Tip #6: No Cover Charges
When you head out early for a night on the town, you are usually killing two birds with one stone by avoiding the dreaded cover charge.
So my advice? Go out early before they start charging or go to bars where there is no cover charge.