Looking for some tasty snacks for in between classes? Always hungry right before lunch but the dining hall isn't open yet? No time to scarf down food before a heavy night of boozin'?
College Cures has the best of the best: high protein/high fiber, low-fat, and finga-lickin'-good!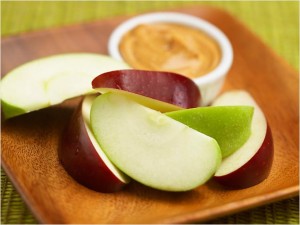 1. Apples & Peanut Butter
This can be made at home or taken on the go easily!
Cut up one apple and put the slices in a Ziplock bag. Grab a miniature Gladware container, fill it with peanut butter, and there is your dip, conveniently stored and easily transportable!
2. Handful of Nuts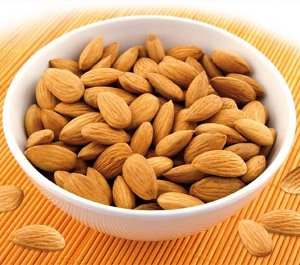 Nuts are full of protein and even a small handful of almonds, walnuts or peanuts are sure to hold you over when you don't have time to get to the cafe between classes.
Throw a handful or two into a Ziplock bag and take them on the go for quick and easy snack!
3. Energy Bars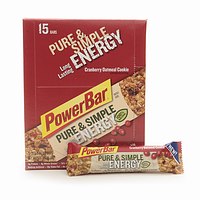 Energy bars are great because they are easily transportable and easy to eat (i.e. – no mess).
What makes them sweeter is the fact that many are full of things that keep you full like fiber and protein; the challenge is choosing the right bars for the job.
For guys:
The best bars are those that are low in sugar, but high in protein to give you the most energy.
Clifbar Builder's Bar
It's low in fat and sugar, but high in protein with a grand total of 20 grams. This kind of bar is sure to give you a boost of energy before or after the gym or in between classes.
For ladies:
The best bars are those that are low in calories/fat, yet high in fiber, protein and energy.
PowerBar's Pure & Simple Energy bars in cranberry oatmeal cookie or the LUNA Protein bar which has 12 grams of protein.
They taste great and are perfect for when you are studying (or shopping) and can't find the time to stop!
4. PB & Banana Bagels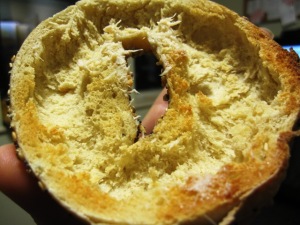 This is a delicious and filling snack if you have a second (and a toaster) to put something together in under 3 minutes.
Grab a whole-wheat bagel, cut it in half and dig out the bread in the center.
This minimizes your carb intake by taking out unnecessary bread your body doesn't need.
Once you have a bagel shell, throw it in the toaster. While you are waiting for it to toast, grab the peanut butter, half a banana and start cutting it up into slices.
Once the bagel pops up, slather that bad boy with peanut butter and line the inside with your banana slices. Great snack for students on-the-go or a filling breakfast!
5. Hummus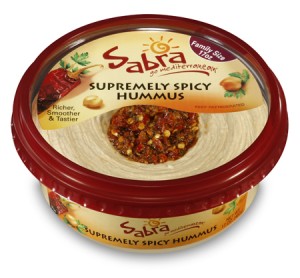 Hummus is not only great tasting, but it is packed with protein because it is a member of the bean family. Try hummus with homemade tortilla chips (see below) or with pretzel sticks. Hummus can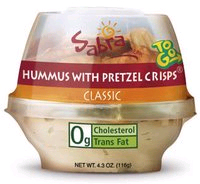 also be used as a spread for a healthy sandwich or as a dip for vegetables!
The best brand of hummus out there (in terms of freshness, taste, and quality) is Sabra Hummus.
Like spicy?
Go for the Supremely Spicy Hummus which is made from crushed red peppers. Not into spicy? Try one of their more exotic flavors like Greek Olive or Roasted Pine Nut Hummus.
Too lazy to pack it up?
Get Sabra to go with one of their portable snack packs, which comes with both hummus and pretzels; available at grocery stores and places where food is sold.
6. Chips & Salsa
This is a great snack to have on hand, whether making it yourself or buying it pre-made, this snack packs a healthy punch full of vitamins, minerals and of course, fiber!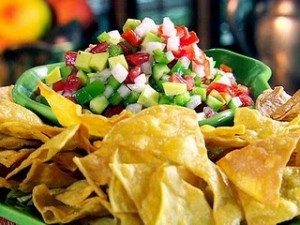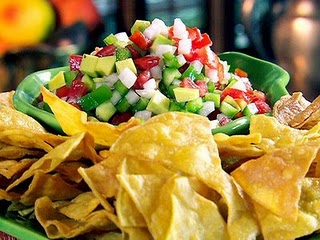 Seriously Easy Salsa
Grab about 4 ripe Roma tomatoes and dice them into small pieces. Get a small shallot, small jalepeno, a couple of small garlic cloves and do the same to all of them); combine all ingredients. Squeeze a small lime into your mixture, stir it up and eat!
BONUS TIP:
For added fiber, add in an avocado, and 1 yellow, red, and green bell pepper! Dice into small bits and add to the final mixture for a colorful, yet filling snack!
Homemade Tortilla Chips
This is so easy, you'll never buy store bought chips again!
Grab a package of flour tortillas (preferably whole-wheat) and cut a few of them into sixths (i.e. – cut 6 triangles/1 tortilla). Lightly dust each triangle with olive oil, add a dash of salt and bake them at 350 degrees until lightly browned!
7. Yogurt & Granola
This is actually my new obsession. Kashi came out this these clustered cereals which they claim to have "as much protein as an egg." Now I don't know how accurate that is, however, I happen to love these cereals for two reasons; One, the protein in the cereal keeps me full and I don't feel hungry an hour after I eat and two, the cereal tastes great.
Kashi GoLEAN Crunch Protein & Fiber Cereal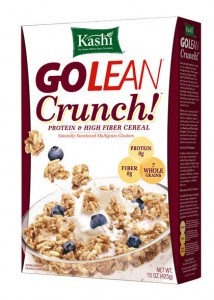 This cereal is great for breakfast as well as for a snack.
Pour about half the amount you would have for breakfast into a bowl and then fill the rest of the bowl with low-fat, vanilla yogurt. Mix the two together and you will have yourself a filling, delicious snack or breakfast.
Try Dannon Light & Fit vanilla yogurt or Chobani Greek yogurt; either make great additions to this dish!