Being in college usually means two things in terms of eating: you have no money and you prefer to eat cheap.
The cafeteria is gross and you are tired of take-out (not to mention the bills attached to the boxes). If you don't have a meal plan, groceries and take-out tend to be your only source of food, and as a former student, I know that can be pretty expensive!
So, how can you save money and still eat the food you want to eat? College Cures has the tips to make it happen!
Make a List and Stick to It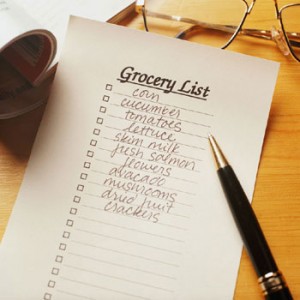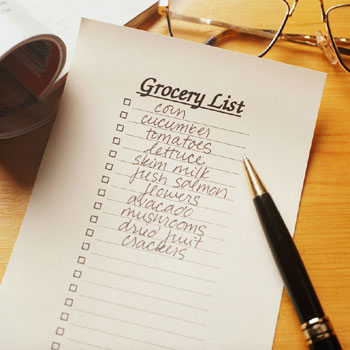 If you know that you need certain ingredients to make the food you like or you are out of something you eat all the time, stick to buying only those things and you won't end up spending extra money.
Instead of pushing your cart down every isle, stick to the isles that contain the items you need. This way you won't be tempted to pick up extra snacks or items that you don't need.
Make a Budget and Stick to It
It's easier to budget your money if you have a set amount you allow yourself to spend (as long as you stay within it each time you shop).
Check out your spending money for the week and decide how much you are able to spend on food. Factor in that if you didn't buy the groceries, you would spend "x" on take-out or whatever to see how much you would save buying from the store.
Make a list of the items you NEED and the items you WANT. Go through the list and decide which things you can cross off, what you can afford to buy within the budget, etc.
Take Advantage of Store Resources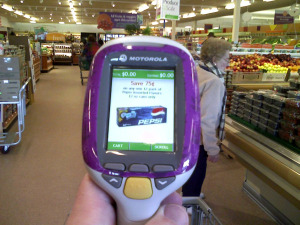 Keep track of the items you are buying with an electronic shopper (Scan It! device) so you know exactly how much money you have racked up BEFORE you head to the register; this way you can adjust accordingly before getting in line.
If you see a coupon book or one of those automatic coupon dispensers, why not check them out to see if any of the items you are buying are on sale?
Big Y also has those gold/silver coins which are great for taking money off your bill; I had a bucket full of them that I brought into the store every time I shopped and was always able to save at LEAST $5-10!
The same goes for signing up for the store card; it takes about a minute to sign-up, it's free, and you are basically guaranteed some type of discount off your purchase almost every time you shop!
A lot of stores also offer discounts for college students. Ask the person at the register if they offer such a card; if the tiny grocery store at UConn does it, I can almost assure you that most stores will offer something similar.
Scope Out Prices at Other Stores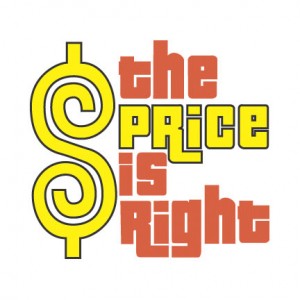 If the store right next to campus sells food for outrageous prices, DO NOT shop there! I understand some of you don't have cars, but you have to know at least ONE person with a car or live close to a bus or whatever!
Try to make the effort to find out which stores in your area have the best prices and go there for groceries. Talk to your friends who have been living off-campus for a while, they will probably know the best places to go.
Other GREAT Tips for Saving Money on Food/Drink
1. Buy a water filter and filter your own water.
You will save a ton of money on water bottles and you won't have to lug that huge rack of waters into your dorm/take up unnecessary space.
2. Buy powdered sports drinks.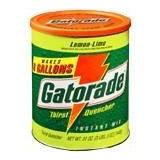 Once a college student, I know how important Powerade/Gatorade are the morning after a party. Skip the pricey bottles and buy the powder; all you have to do is add water and it is SO much cheaper than buying individual bottles!
3. Buy large quantities of food from places like Costco or BJ's
Head over to one of these wholesale food distributors to stock up on items you love, buying in bulk saves $ and you won't have to head back to the store again for a while!
4. Buy the Store's Brand
If you need tissues, why buy Kleenex if the Stop & Shop brand is cheaper? It is essentially the same thing (in most cases) so try and save some green by buying the no-name brand!
5. Get Takeout Instead of Sitting Down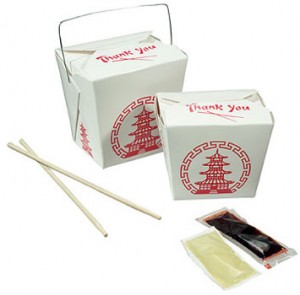 Instead of going OUT to eat at your favorite restaurant, why not get the food to go and save yourself from not only paying a pricey tip, but buying MORE stuff you wouldn't have bought otherwise!
Notice how when you get take-out, you don't usually purchase dessert or an alcoholic beverage. You may also skip the appetizer too. If you opt for take-out, you get ONLY what you NEED, not what you are tempted to get!