Selling your home without a real estate agent can save you on commission fees, but it also requires more work. Educating yourself on the process and being prepared to handle all aspects of the sale, from listing and marketing the property to negotiating and closing the deal, is important. It may also be helpful to seek the advice of lawyers, home inspectors, and other experts to ensure the process goes smoothly. If you have been wondering how to sell your home without an agent, here are four ways.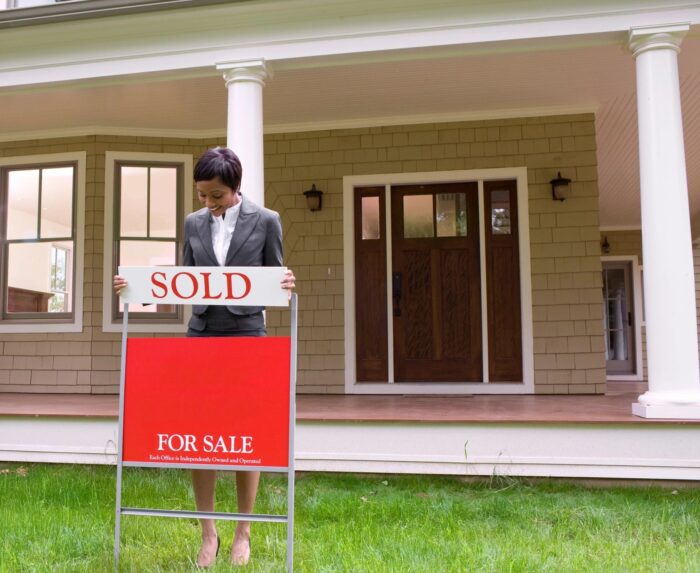 Advertising your home is important when selling it without a real estate agent. Create an online listing on websites like Zillow, Realtor.com, and Trulia. These websites are widely used by buyers and can help increase your home's visibility. Use social media platforms like Facebook and Instagram to post pictures and information about your home. Also, put a "For Sale" sign in front of your home. This can attract the attention of potential buyers who are driving by. You can also create a virtual home tour and post it online. This can give buyers a sense of the layout and flow of the home without having to physically visit. Also, when advertising your home, including high-quality photos, a detailed description of the property, and contact information for potential buyers to reach out to you.
Selling a property at auction is another way to sell without a real estate agent. This method can benefit sellers with a unique or high-value property by creating a sense of urgency and buyer competition. However, it's important to note that the property is sold "as-is," and the seller may have to pay for any necessary repairs or renovations before putting the property up for auction.
Leverage a house-buying company
House-buying companies such as FasterHouse can help you navigate selling your home without a real estate agent by providing valuable knowledge and expertise about the local real estate market, pricing your home competitively, and helping you negotiate the best deal possible. They can also help you identify potential buyers, market your home effectively, and handle all of the paperwork and legal requirements associated with the sale. Additionally, they can act as a neutral third party, helping to ensure a smooth and fair transaction for both the buyer and the seller.
Find the right time to sell
Knowing the right time to sell will depend on a few factors. First, look at housing market trends in your area, including the average days on the market and the number of homes for sale. Spring and summer are generally the busiest seasons for home buying, so you may want to list your home for sale during these months. Also, pay attention to economic indicators such as interest, unemployment, and consumer confidence, which can affect the housing market.
Selling your home without a real estate agent can be a viable option for some homeowners. Still, whether to use a real estate agent is based on your goals or circumstances.