Pick the best Nutrition Coach Certification Program for your fitness quest. A nutrition coach who meets the requirements can greatly influence your development. Certification has several advantages and guarantees that your coach is knowledgeable and skilled. In writing this article, we aim to help you locate the ideal program that meets your demands and objectives. By following our advice, you can make an educated selection and be certain that you've selected the certification program that best suits your goals.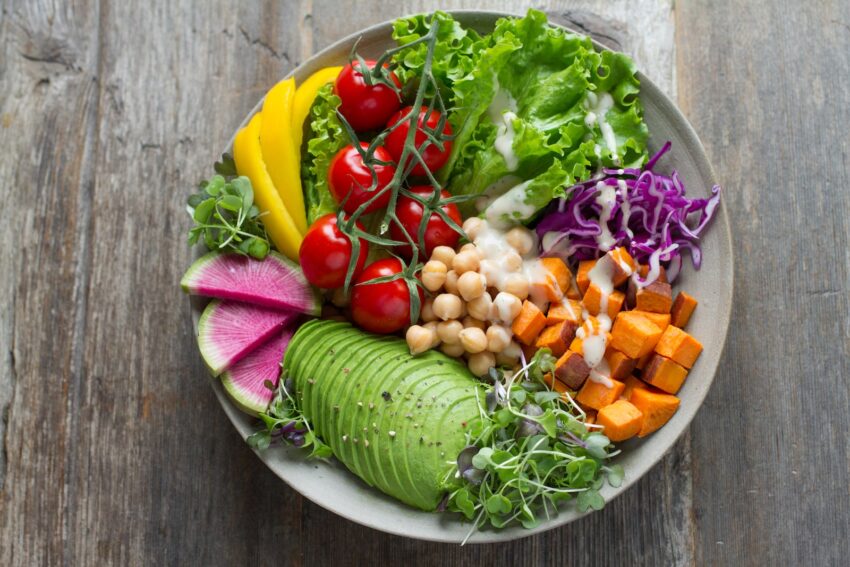 Assess Your Goals and Objectives
Evaluating your goals and objectives is important to become a great nutrition coach. These realizations will direct your path. Next, focus on a particular area within the large field of nutrition to focus your attention. Whether it's clinical nutrition, weight loss, or sports nutrition, focusing on your expertise will make you stand out and attract the proper clientele. Consider the certification level that fits your objectives as you dig more into your desires. Are you pursuing an entry-level credential, enhancing your present knowledge, or specializing in a certain field? Selecting the appropriate certification will give you the know-how and authority to succeed in your chosen field. Last, research reviews and comments on different certification programs, such as the Precision Nutrition certification review, help you make an educated choice and maximize your educational experience. Always remember that having clear goals will help you succeed as a nutrition coach.
Researching Accredited Certification Programs
Before becoming a certified nutrition coach, understanding the value of certification and industry recognition is essential. By being accredited, a certification program may show that it adheres to industry standards and has the support of credible certifying authorities and organizations. Aspiring coaches should research various certification programs and evaluate their curriculum, criteria, and fees to make an informed choice. This study will assist in choosing a curriculum that supports individual objectives and offers thorough instruction.
Reviewing Program Curriculum and Content
Analyzing the program's major themes and areas is essential to determining the breadth of information provided. In nutrition, look for specialized courses or optional choices that appeal to particular interests or areas of expertise. Opportunities for practical instruction and first-hand experience are very important for a nutrition coach's development. Look for programs that strongly emphasize learning via experience and real-world application.
Checking the Qualifications and Experience of Instructors
The qualifications and experience of the program's professors are quite important in determining the level of instruction. Look for nutrition educators that have real-world expertise because this knowledge may provide insightful advice. Additionally, instructors need to keep up with the most recent developments in nutrition. This guarantees that students learn up-to-date information and are ready for the constantly changing world of nutrition counseling.
Examining Program Delivery and Format
Based on individual preferences and logistical viability, consider whether the program will be delivered in-person, online, or hybrid. The framework needs to accommodate different learning preferences and present obligations. Flexibility in study alternatives and schedules is essential, especially for people with demanding schedules or other obligations. It makes it possible for students to juggle their studies with other responsibilities successfully. Verify the program's duration and anticipated finish date. Program duration and individual timetables should be balanced to maintain reasonable expectations and prevent unneeded stress.
Evaluating Assessment and Examination Process
Awareness of the certification program's evaluation techniques ensures a fair and transparent evaluation procedure. To evaluate the program's effectiveness, look at past participants' pass and success rates. Preparing better and minimizing unexpected events throughout the certification process is possible by being aware of the retake policy and any associated expenses.
Assessing the Cost and Payment Options
Comparing the program's total cost—including hidden fees—ensures the investment is clear. To make the program financially viable, find out whether any scholarships, discounts, or payment plans are available. Assessing the certification's worth concerning the cost aids in estimating the prospective return on educational investment and professional progress.
Conclusion
Making the correct certification program for nutrition coaches is a very important first step toward a lucrative career. A comprehensive and credible certification can significantly impact professional development and possibilities. One must invest in education and professional development to improve personally and professionally. People may confidently start their road to becoming certified nutrition coaches by thoroughly examining all components of a certification program.