An overview of the code of ethics nursing provides the basic knowledge that a nurse requires to operate professionally and ethically. This article covers various aspects of the code of ethics, including compassion, nondiscrimination, integrity, and practice ownership. In addition, it includes guidelines for the nurse to follow.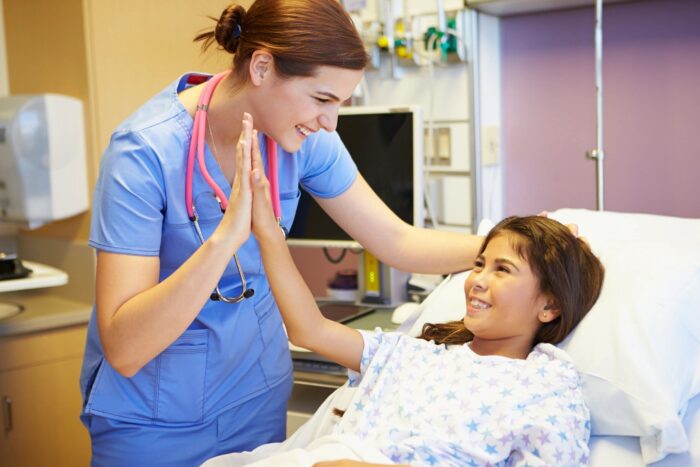 Compassion
A code of ethics is an established standard that nurses should adhere to. It is designed to set an example for other nurses and should guide them in their professional and personal lives.
Nurses should adopt the right strategies to promote their well-being while simultaneously providing quality patient care. This is done by maintaining physical and mental health, avoiding risky practices, and sharing knowledge with peers.
The American Nurses Association (ANA) created a Code of Ethics for Nurses to help nurses meet their obligations. It has nine provisions, each of which illustrates a particular ethical principle.
One example is the beneficence rule. According to the ANA, it is "actions taken on behalf of others that benefit the group."
Another is the "patient-first" approach. This means accepting or rejecting treatment based on the patient's needs. Using this premise, a nurse should support patients' right to refuse treatment.
Nonmaleficence
Nonmaleficence is one of the most basic ethical principles in nursing. Its importance lies in ensuring patient safety. This principle also plays a significant role in making critical decisions in patient care.
Ethical conduct in nursing involves choosing beneficial actions for the patient while minimizing risks and adverse effects. Nurses must also practice compassion and respect for human dignity.
There are many situations in which a nurse must make an ethical decision. In this context, a nurse must understand the profession's scope of practice, the benefits and risks of the intervention, and the short and long-term effects.
The American Nurses Association (ANA) publishes the Code of Ethics for Nurses. The code is updated periodically to reflect advances in health and healthcare.
Integrity
Integrity is an essential concept in nursing. The American Nurses Association (ANA) has a Code of Ethics that highlights its professional principles. It also outlines the responsibilities of nurses in their professional careers.
Many nurses believe that integrity is the foundation of their profession. Integrity is a quality of honesty and moral uprightness. This can be used to promote proper care for all patients and ensure that the professionals' priorities are in order.
There are many different theories and concepts of integrity. Some focus on perceptual sensitivity. Others are act-based, and others focus on the virtues of practical wisdom.
As nurses, we are often confronted with the challenging task of maintaining the integrity of a patient during their last days of life. To understand how this can be done, we conducted a qualitative descriptive study in four intensive care units.
Nondiscrimination
Nurses may face several forms of discrimination in their professional and personal lives. These include gender, age, race, ethnicity, national origin, sexual orientation, and disability. Depending on the type of discrimination, nurses can suffer emotional and physical harm, which can also harm their health.
Nurses perform a variety of tasks that require advanced medical expertise. Moreover, the profession has a long history of advocating redressing inequities in practice. But despite these efforts, racism is still a severe issue in nursing.
One way of minimizing the harmful effects of discrimination is to build cultural competence in nursing. This will help break down barriers to entry, increase patients' trust in healthcare providers, and reduce health disparities. It is essential to have diverse nurse leaders in leadership positions to reflect diversity in the healthcare facility and promote a culture of inclusiveness.
Ownership of practice
Ownership of practice is an essential aspect of nursing. It is a commitment to quality outcomes that are based on evidence. Nurses can positively impact patient results by promoting a culture of accountability within their workplace environment.
The concept of professional accountability in nursing is a big topic in many healthcare settings. Accountability is a commitment to adapting to change and implementing evidence into practice.
Accountability is more developed in a collaborative environment. When nurses feel they are part of a team, their sense of responsibility to the organization is strengthened. A shared governance process is designed to empower nurses to lead organizational change.
To build a culture of professional accountability, leaders must establish a tone. They must expect all nurses to participate in the process and learn to see their work as continuous. In addition, nurses must be involved in planning and evaluating operations.