If you are keen to learn English, you are not alone. There are more than 1.5 billion English language learners across the globe, and with good reason, too. Once you learn this global language, you can succeed in academics or the workplace, travel the world, meet new people and experience different cultures globally. Being willing to learn English is a small part of the equation, while choosing where to learn from is vital. If you are ready to start learning English, here's a look at what to consider when choosing a course.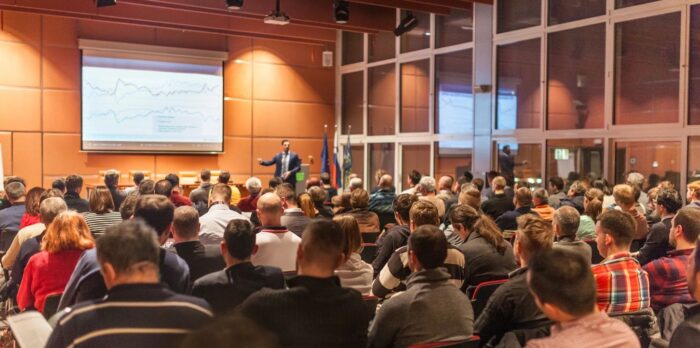 Location
Location is everything in learning English and applies in more than one way. You can certainly learn English anywhere in the world, but the best place is in an English-speaking country because of the immersive experience. To begin with, when you study English in an English-speaking country, the classes will usually be taught by native speakers, which will help develop reading, speaking, and writing skills. Besides learning English in the classes, you will also be surrounded by English outside your class, which means a lot of opportunities to learn and practice new skills in the world. This will support adjusting to the English accent while enriching your vocabulary and grammar. When looking to learn English accurately and quickly, there is nothing as good as studying in a place where it is the primary mode of communication.
Focus on quality
Besides choosing the location carefully, you must also choose an accredited school. This means a higher education institution that has achieved a certain quality standard determined by the private and non-governmental organizations tasked with conducting the reviews. With a stamp of accreditation, you will have approval and impress prospective employers.
Check the duration
When choosing an English language program, focus on the duration of the course. It will vary based on your goals, but time is of the essence, and it helps to choose an extensive course if you want to learn English well. If you do not have a choice, opt for a short but intensive course. Professionals involved in survey translation believe that extensive knowledge of English can help you in the long term but choosing the right course is highly crucial.
Check the curriculum
An ideal curriculum is student-centered, and it can make a big difference when you are learning a new language. It is important to find a well-organized program with clear goals. This will serve as a reference to ensure that you are moving on the right track and slowly growing from the basics to the complex areas. With an effective curriculum, you can build your vocabulary, enhance your spelling and grammar knowledge and have a coherent learning path. You must also ensure that the program has advanced options so that you can move up and grow through the program at your own pace.
Understand Your Learning Style
You can select the right program if you know your individual learning style. The learning styles are reading/writing, visual, kinesthetic, and auditory. If you like visual learning, you will enjoy learning the information in graphics with meaningful symbols. If you like reading and writing, you will enjoy taking notes as it helps you process the information and have something to refer back to later. Auditory learners love to hear information that is presented to them in a vocal manner. Lastly, Kinesthetic learners grow when they have a hands-on activity. They like to be physically active in the learning process and often find it hard to grow in a conventional classroom setting. Once you understand your learning style, you will be able to identify the courses, classes, or programs that appeal to you.
If you have decided to learn English, you need to start by choosing the right program. It can be challenging since knowing what you are looking for is hard. It might not be possible for everyone to engage in a full-time course, and this is when remote learning also helps. It provides wider access and equal opportunity. If you have chosen the right program, you will be able to learn and grow extensively over the years. Education is an investment and will require time and money, but it is important to pick the right English program for your goals and needs. Before you enroll in an English language program, remember to go through all the essentials mentioned here and make the right choice. It has to be a well-thought decision that helps you grow personally and professionally over the years.