An online MBA can be a great way to keep your skills sharp and stay ahead of inflation by earning a higher salary. There are many opportunities for those with graduate business degrees, and the degree garners respect in nearly every industry. Learn more about getting your graduate's education in human resource management entirely online.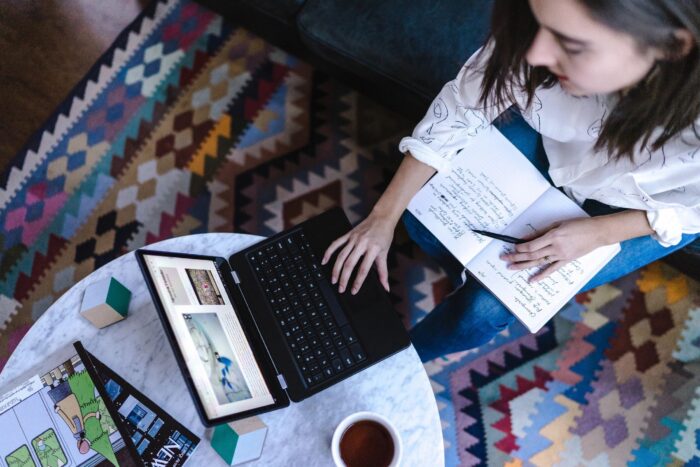 Why Choose an Online School for Your MBA?
The number of people getting their graduate degrees online is growing every year. There are many reasons for this, but one of the significant benefits is the flexibility an online degree provides. With an Illinois online MBA, you can continue to work while you earn your degree. This option provides a tremendous advantage over traditional brick-and-mortar schools, requiring students to attend campus classes. Attending class can be difficult if you have a full-time job and family responsibilities.
An online graduate program also allows you to learn at your own pace. Take as many or as few classes as you can handle each semester. Also, online schools often offer options to complete the degree faster than you would at a traditional school. Another benefit of getting your master's online is choosing from various programs that fit your needs and interests. Online universities offer many high-demand concentrations and extensive course options online.
How an Online MBA Can Benefit You
The COVID-19 pandemic changed the world. It also left many people feeling as if they'd lost control over their lives and future. Earning an online Master of Business Administration can empower you to take charge of your life and feel more in control and confident about your future.
An online master's degree is an excellent way to improve your career prospects. According to the Association of Public & Land Grant Universities, people with a graduate degree earn, on average, $32,000 more yearly than those with a bachelor's degree.
An online MBA can also help you stay ahead of inflation. Inflation rates have been increasing in the United States, with a consumer price index of over 7% between January 2021 and January 2022. The best way to combat inflation is to earn a salary that keeps pace with the changing market. Earning an advanced degree online can help you do just that.
Also, when you complete your degree, it will boost your resume and give you the edge you need to stand out from the competition. An advanced business degree can help you network with other professionals, which is a valuable asset when you're looking for a job. Having a strong network of professionals can help you find a job, learn about new opportunities, and get career advice.
The online graduate school experience is not just beneficial for your career. It can also help you grow as a person. You will learn more about yourself and your strengths and weaknesses. You will also learn how to study and work independently, skills that will be beneficial in any field.
How to Choose the Right MBA Program
Jobs requiring an MBA are growing fast. The Bureau of Labor Statistics predicts the demand for high-level management jobs will increase nearly 10% over the next decade.
Several industry sectors are hot and have a high demand for those with a master's degree in business. The two degree concentrations with the highest growth are health services management, with a projected 32% for candidates with any concentration. The second is operations research and analysis with a 25% increase.
Most employees will prefer you to earn your master's in business analytics. The reason is that this degree is versatile and can be applied in various sectors in health care and all areas of research and analysis, from medical to automotive. If you have a specific career goal in mind, make sure the online program you are pursuing has a curriculum that will help you achieve it.
The flexibility and benefits of getting your graduate degree online are too great to ignore. The resilience, confidence, and control you'll gain from completing an MBA entirely online may be exactly what you need in this new era of the COVID-19 pandemic. Why not take the leap today?