A lot of people say that it's better to learn from the mistakes that you make. That's an ugly truth. When it comes to writing an expository essay, you believe things are under control until you see C under your text. So, the question is – what it is that you do in the process of writing that your explanatory paper turns into a disaster? Time to learn from your mistakes!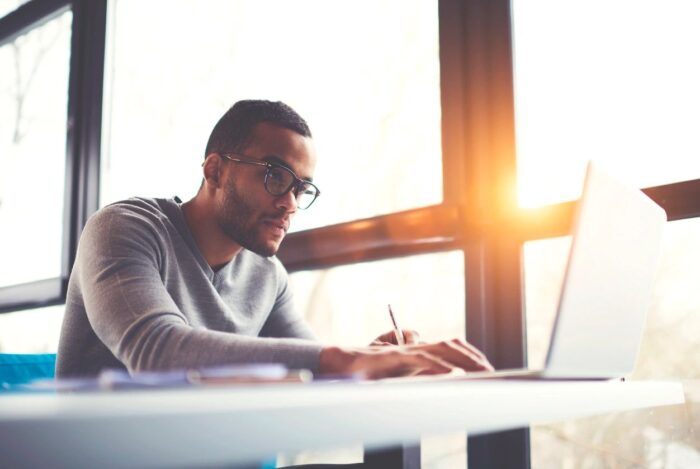 Mistake 1. You Fail to Organize the Writing Process
It's no doubt that most expository essay topics are tough. The truth is that they contain a lot of interconnected social, cultural, and psychological issues. If you don't take the task seriously and simply write whatever comes to your mind, you'll end up in a chaotic situation. Creating a schedule and sticking to it is the first step to getting an A+ for an expository paper.
For example, you may create a concise schedule on any gadget at hand, highlighting each stage of the process – choosing a good topic, preliminary literature research, building an outline, writing an introduction, a thesis statement, the body of the essay, editing, and so on.
Mistake 2. You Fail to Include a Thesis Statement
How to write an expository essay? By providing it with a solid core i.e. a strong thesis statement. It is one of the most effective ways to make your expository essay both consistent and logical. Start off the process with creating a thesis statement that you will alight all of your facts and arguments to later in the body section.
To build a great thesis statement, ensure you know the chosen topic good enough to form the main idea on the basis of. This simple ingredient of the essay will help you to ensure that every argument that you include in your work is on topic.
Mistake 3. You Waste Your Time Collecting Unimportant Info
Most students tend to make the same mistake that is wasting precious time on the topic research. There's nothing wrong with performing some initial research. However, make sure you don't dive into the never-ending flow of information and stuck there up to your neck. Collect some little information and begin to write your expository essay. Thus, you will concentrate more on the key points in your paper since you will avoid all irrelevant materials.
Mistake 4. You Don't Hook Your Readers
Taking into account the fact that the main reason for an expository essay is to boost the knowledge of your target audience on a topic, you have to attract your readers. In other words, you need to create your content so that it keeps your readers hooked until the last sentence. Use impressive stats, anecdotes, facts, and other hooks to make your work a great one.
Mistake 5. "I" Is Everywhere
One of the key mistakes found in expository essays is the repetitive use of "I." Students use this personal pronoun in all sentences and make them all look pretty identical. That's what you have to stay away from in every other paragraph. The best way to do it is by pointing out every personal pronoun in the process of editing. You will remove all unnecessary "I's" to make your piece less messy.
Mistake 6. Your Include Jargon Here and There
Whether you start or conclude an expository essay, clarity is a must. Most students use loads of jargon or include words that have a double meaning. It is one of the most typical mistakes made by undergrads. However, you can avoid this pitfall by staying away from complex vocabulary terms. The point here is that an expository essay that includes simple sentences, phrases, and words is more likely to get you an A+. The very moment a complex term pops up in your head, ensure to replace it with an easy-to-understand one.
Mistake 7. Your Essay Has No Transition Words
Unfortunately, a lot of college and university students underestimate the importance of transition words in an expository essay. In order to create consistency in your work and avoid troubles in the future, ensure your expository essay has all the words, sentences, and phrases like "coupled with," "accordingly," "equally important," "to say nothing of," and others labeled as "transition words." Thus, you help your readers to switch from one idea to the other logically and smoothly. As a result, they don't lose track of what your expository essay is about.
Mistake 8. You Don't Stick to Any Particular Citation Style
Regardless of the academic level of your expository essay, you have to follow a particular citation style in the process of work. Whether it is APA, MLA, Turabian, Chicago, or any other style – you have to know how your text should be organized before you take the first step in the process of writing. If you're given an opportunity to pick the citation style to work in accordance with, ensure to stick to it from A to Z in your expository essay.
We hope that after reading this article, you will stay away from the most obvious mistakes in your expository essay and get the desired grades.