Trust us, we know: the expenses that come with being a post-secondary student, including things like tuition, rent, school supplies and groceries (even the old college standbys like mac 'n' cheese and frozen pizza) can really add up!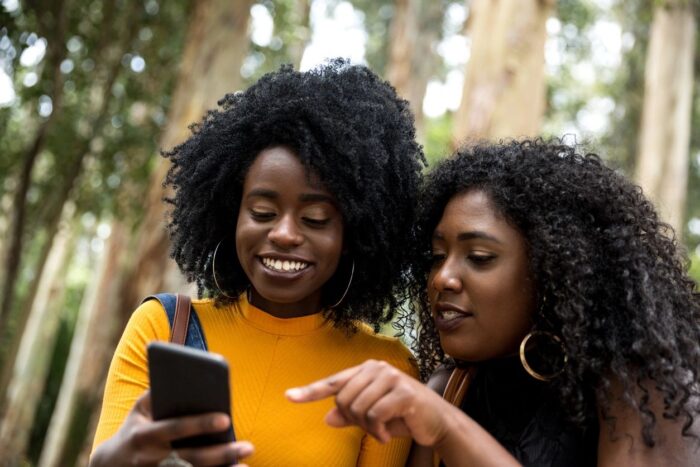 That's why North American social media and technology company Mijem Newcomm Technology Inc. (Mijem) recently announced a new tuition scholarship giveaway for eligible post-secondary students residing in the Continental U.S. The total scholarship prize is $5,000 — half in cash and half in Bitcoin SV — thanks to a partnership with the Bitcoin Association for BSV.
Mijem is a community buy-and-sell app designed for Gen Z, college and university students. Centred around campuses, Mijem provides a safe and convenient platform to buy and sell goods and services like text books, clothing, electronics and more.
Not only that, the app represents a really great way to build community and connect with peers (definitely a priority for many of us after several years of pandemic lockdowns and social distancing), save money and live sustainably.
According to the New York Times, about 85% of all textile waste ends up in our landfills and it's no secret that clothing is a major part of that waste. If living more sustainably is important to you, buying and selling your gently used "gems" on Mijem offers you a way to tread more lightly on planet Earth while helping your wallet at the same time.
Plus, with every US$1 transacted through the app, Mijem users can earn rewards and build their crypto portfolio through an integrated digital wallet that allows them to redeem points for Bitcoin SV!
If you are curious about cryptocurrency, you're not alone. According to a recent survey by Capitalize, over 50% of Gen Z believe cryptocurrencies will become widely used in the future, and about 17% of Gen Z are already transacting with cryptocurrency in some way.
Mijem also offers a buyer protection plan that protects buyers if they don't receive an item or if an item is substantially different than described.
The Mijem app has been installed by thousands of students across more than 1,500 colleges and universities in North America and has recently been updated with new features and functionality to help students connect, transact and build wealth in a sustainable manner.
With the Mijem/Bitcoin Association for BSV tuition scholarship, students will not only have an extra $2,500 cash for their education, but $2500 in Bitcoin SV that can be used to purchase goods and services anywhere BSV is accepted. For student entrepreneurs, it's a great way to build a profile in cryptocurrency with a secure blockchain, and enter the rapidly growing currency market of the future.
The app is available for free on the Apple or Google Play stores and can be downloaded from Mijem's website as well.
Sweepstakes Guidelines:
The sweepstakes is open to Mijem users who are eligible students. To be considered eligible for a chance to win the scholarship, students must be legal residents of the Continental United States who are of the age of majority in their state of residence at the time of entry, and who are enrolled in or accepted for enrolment at a post-secondary college or university in the United States or Canada in the Summer 2022 or Fall 2022.  The giveaway runs for 60 days, ending on June 13, 2022 at 11:59 EDST.  Winners will be chosen by random draw from eligible entries on or around June 27, 2022, and announced on Mijem's social media channels. No purchase is necessary. Full details, official rules and ways to enter can be found at: https://mijem.com/us-giveaway