Entering a college is something that is considered to be a turning point for people. This is why the need for someone to guide you through your college admission procedure is really important. And this leads to the reason behind hiring a college admission consultant. These people are hired to make your decision more accessible as they remove any guesswork because of their knowledge of the ins and outs of the process. College Admission Consultant helps give proper guidance in your applications and your application essays while also helping the student decide the college that they would want to get in.
These consultants can also help provide you with test preparation services, career advice, a direction in financial aid, selecting the courses, and many more. Yet, if you are still confused about the reason they are hired, the top five essentials for hiring college admission consultants are mentioned below.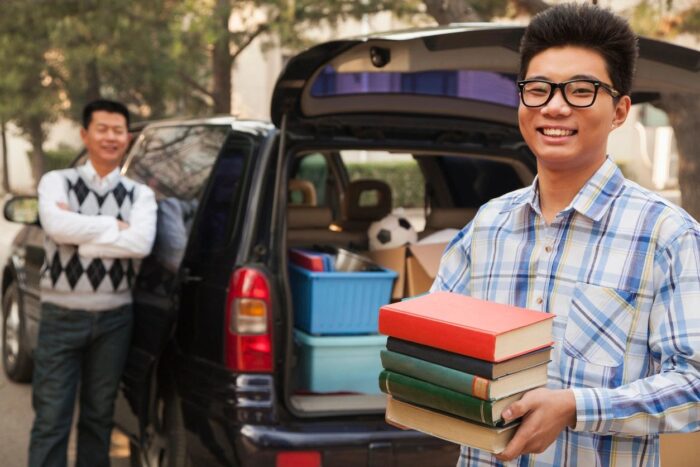 The competition is high
After every passing year, there is more and more competition all over the world regarding everything. So why not about college admissions? Students go through a tough time selecting the correct college and then have an even more challenging time getting access to that college. The fact that one student can submit multiple applications as there is an increase in the number of students every year is somewhat unfair as not everyone is able to get a chance because the seats or forms get filled pretty quickly.
And due to these reasons, it is not easy to get into your preferred college. This is when you need the help of the best college admission consultants, who know how and what exactly the college you are applying for needs or requires. You will know what works in getting a seat in your preferred college in an advantageous way.
Guidance Counselors can never be College Admission Consultants
Many people mistake your high school guidance counselor as someone who would even help in your college admission, but that is not the case. There is no doubt that guidance counselors work hard in their job, but they cannot make a student more competitive and be able to get admitted to the college that he needs. This is not their job, and they do not have the expertise in performing such tasks.
And, sometimes, even some college counselors are of no help to every student out there; they are unable to give guidance over activities or extracurricular work that would help the student. These are the reasons why if you want your applicant profile to be highlighted, then you need to opt for a college admission consultant rather than any other counselor.
It is a job that not everyone can do
Have a check over your child's summer activities, classes, extracurricular activities, thoughts, and opinions on various things, especially the college they want to get in. All of these count and matter a lot. And not everyone is capable enough to figure such things out. When people face their college applications, they get to know how small details matter. Especially the fact that people are often unaware of the outdated application or admission dates of the colleges they want to get in. and there goes your chance of getting into your dream college, either opt for something else or wait another year.
It is fair that people often fail to catch up with the interview or admission dates because of their already pretty busy schedules. And it is something that is very common too. Students often get worked up in keeping track of the college admissions, their tests, interviews, recce, etc. So why do so much when you can quickly get all this information from one person with proper guidance as well?
The expensiveness of the colleges
Everyone knows how expensive colleges can be. The four-year residential colleges increase their fee annually. If you are opting for a renowned college, you need to be ready for the expensive cost of the college and keep in mind your other expenses. This is why nobody would question you if you want to plan your college choice more strategically and carefully. And at the end of the day, in case you are planning on paying that much money, isn't it worth spending a little more in order for you to get there correctly?
The reason people avoid good college admission consultants is because of the expensive fee they require, but such is the case for the colleges out there too. This is for your better future and financial earnings, then why not go for someone who will correctly guide you rather than trusting someone who has no proper knowledge about the colleges that you are willing to go for? This is why you should go for someone who is an expert in this profession.
No fights over college anymore
If you are going through the admission process or have been through it, you will have an idea over misunderstandings between a parent and a child over the selection of the colleges. If the high schooler agrees to one college, the parents might want something else and vice versa. The process of selecting a college is very stressful and sensitive. Even if you have the best of relationships, there will be some sort of disagreements between a parent and child regarding this.
All of this can easy away quite quickly with the help of a good college admission consultant. They are able to easily make a timeline a list of suitable colleges, as well as guide you in extracurricular activities. They can also help you in your college essay and courses and prepare you for the interview. With someone who has many years of experience and expertise in such a field, you will know that you have made the right choice in seeking the help of a college admission consultant.
Final Note
Looking at all the five points that were mentioned above, we can conclude that the college admission consultant is very important for you to efficiently get into the college that is the best for you. These consultants will help guide you throughout your journey, from helping in selecting the suitable college to the courses you need. This preplanning and expertise help you better your future as the college you go to assist you in shaping up your future.
I hope this blog was of some guidance to you in seeking a proper college admission consultant and helped you explore the exciting and wonderful college life.