Suppose you're in the early 1990s. Someone rings your doorbell. You rush to open the door. As soon as you open the door, you find a well-dressed man with a briefcase full of products in his hand. He is none other than a sales representative giving 110 percent to convince you to buy his products. It is known as door-to-door sales or direct selling of products.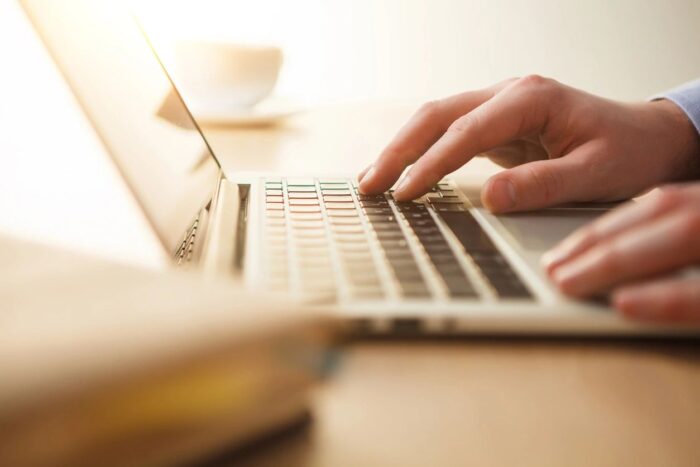 Now, imagine you are watching television and your landline rings. You pick up the call. A salesperson on the other end is trying to sell you a product or service over the telephone. This form of advertising is called telemarketing, where a company targets potential customers to sell their goods or services over the phone.
Door-to-door sales and telemarketing are traditional marketing channels where companies spend big money to reach their prospective customers offline. In fact, print, broadcast, billboards, posters, and direct mail are also parts of traditional marketing used by companies to persuade their target audience and broaden their reach.
Drop your time machine. It's 2021 now. The advent of new-age technologies and the rise of the internet have transformed the world dramatically. At present, the whole world is on the internet, and we are connected virtually more than ever. Today, more than 4.66 billion people actively use the internet across the globe, the Statista report suggests. According to Backlinko, about 4.48 billion active netizens worldwide use at least 6.6 various social media platforms. This is where digital marketing comes into play.
An insight into digital marketing
In essence, digital marketing refers to any type of advertising delivered online to engage potential customers. These digital channels include search engines, websites, social media, mobile applications, and email.
Digital marketing is the most cost-effective, creative, and engaging form of advertising that uses social media mentions, banner ads, SEO, content marketing, paid search, display advertising, affiliate marketing, optimized video content, pay per click and messenger marketing to reach their target audience.
Digital marketing and traditional marketing are alike, but their channels are different. As digital marketing is the most effective and measurable form of advertising, almost every company worldwide has adopted this method to sell its products, services, and ideas. Therefore, there is an enormous demand for digital marketing professionals.
According to the Bureau of Labor Statistics, the employment outlook of marketing professionals is expected to increase by 10 percent by 2025. Thus, taking up a diploma in digital marketing can set you apart from the crowd and give you an edge over competitors.
Entry requirements for a digital marketing course
There are no such strict requirements to learn digital marketing. All you just need to do is opt for a digital marketing course in leading educational institutions. Do you have what it takes to attend a digital marketing institution? Explore now!
Proficiency in the English language with an IELTS 5.0 score or equivalent.
High school diploma or equivalent from a recognized college/ university/ institution.
Must of 19 or above age.
Must own a personal computer.
If your qualification aligns with the entry requirements, sign up for the program right away in top Canadian institutes. Hurry up!