An associate degree traditionally takes two years to complete and can be a valuable stepping stone to a more advanced career track or to move students to additional educational opportunities. This degree track, which can typically be completed via an online accredited program or in person at a community college, can be a good option for high school graduates uncertain about a career path, interested in exploring various interests and looking to keep costs low in the process.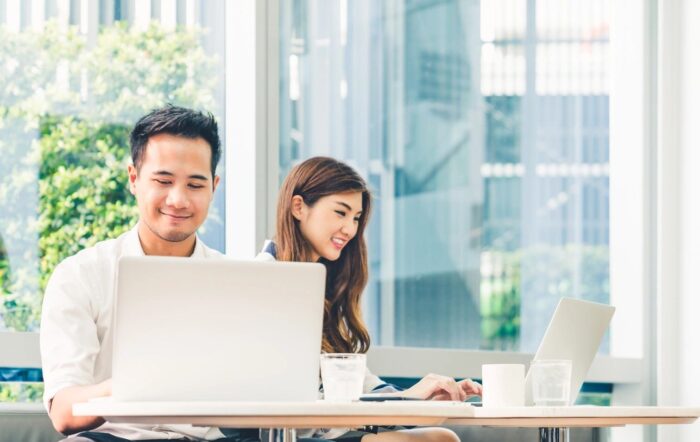 An associate degree can provide students with foundational skills that can be useful as they move on to pursue careers in in-demand industries. University of Phoenix offers a number of flexible, affordable, online associate degree programs to help meet the academic needs of diverse learners. These include associate degree programs in criminal justice, business, information technology, and cybersecurity.
The Ins and Outs of an Associate Degree at University of Phoenix
Students need to earn 60 credits to earn an associate degree and will typically earn 15 credit hours per semester. University of Phoenix provides lots of flexibility for working adults to complete their associate degree in two years while taking just one five-week course at a time and completing those classes during the hours that work best for their individual schedules.
Associate degree programs are available as Associate of Arts (AA), Associate of Science (AS), Associate of Applied Arts (AAA) and Associate of Applied Science (AAS). The AA and AS degree programs are ideal starting points for students planning to move on to pursue a bachelor of arts or bachelor of science. The AAA and AAS degree programs help give students the preparation they may need to pursue technical work in fields like dental hygiene, medical sonography or computer network support.
One of the advantages for students pursuing an associate degree at University of Phoenix is that they can easily continue on to a bachelor's, master's or doctoral degree if they want to further their education. The University starts classes up to 20 times per year, giving students flexibility to start programs whenever they are ready. In addition, University of Phoenix provides a number of resources for supporting students on the path to completing their associate degree including academic counselors, online support services for writing and math and mental health support services via the University's Life Resource Center.
The Advantages of an Associate Degree from University of Phoenix
An associate degree can provide students with leverage to move forward on their career path in common roles such as a web developer, radiology technician, physical therapy assistant, dental hygienist or preschool teacher. According to the Bureau of Labor Statistics, associate degree employment is projected to grow by 10.5% between 2020-2030. This is significantly higher than employment for those with just a high school diploma, which is projected to rise just 5.1% over the same span.
An associate degree can also be a valuable stepping stone for advancing to the next stage of an educational journey. Students who have already completed an associate degree at one of many participating community colleges can easily continue to higher degree programs at University of Phoenix via the 3+1 Transfer Pathway Program. This allows students to transfer up to 87 credits toward a bachelor's degree program, helping them save up to $1,220 on college costs. What's more, students can complete their degree program in as little as 14 months. Eligible degree programs include: BS in Health Management, BS in Information Technology, BS in Management, and RN to BSN.
About University of Phoenix
University of Phoenix is committed to advancing the educational goals of adult and other nontraditional learners by providing maximum support for transfer students. The University offers several associate degree programs in fields including criminal justice, business, information technology and cybersecurity. Flexible schedules with multiple start dates give working adults the opportunity to complete their associate degree program without putting their lives on hold. University of Phoenix offers numerous scholarship opportunities, online learning, career-guided degree programs and Career Services for Life® to help students more effectively pursue their goals while balancing their busy lives.