Social media has a lot of uses in the modern era. From being casual, fun platforms to surf through, to being ways to connect with other people, including celebrities and influencers, there's a lot you can do with a simple social media app installed on your phone.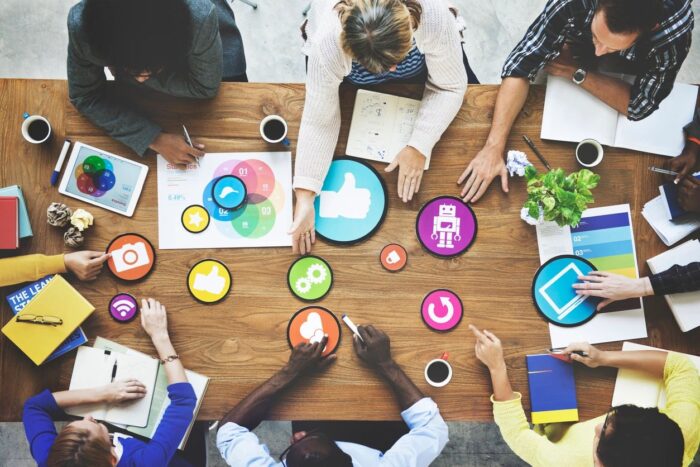 However, one of the most useful applications of social media is in the advancement of your future career. Being able to log onto a familiar portal, with an entrepreneurial idea in mind, is one of the best things you can do for your prospects before establishing yourself in the working world. Let's go into a little more detail over the reasons below.
An Accessible Platform
Social media is one of the most accessible platforms you'll ever have to hand, and you can carve out your own portion of it to promote your career interests. Take Jorge Hank as a good example here; multiple fields can excel with an online profile, especially if you're working in a niche that's incredibly specialized or deals with a stringent social element.
Indeed, it'll bring more people to your profile than ever before, so make sure you create a professional page that tells a potential employer and/or collaborator everything they need to know about you. It's the best way to make an impression, and it's entirely up to you what the world gets to see.
Networking on a Personal Level
Social media allows you to present yourself as a professional, but on a personal level, and that's great for making connections. Even on less conventional networking sites such as Facebook, you can make a great first impression on those you look up to.
For example, before you meet a potential employer, you can use social media to scope them out and see what they're like. You can take their history into account, and see how you might fit into their organization as it currently stands – knowing what to expect is a great tool to have on your side, but more on that below…
A Better Understanding of Your Field
Finally, using social media to connect with people just like you, as well as partake in groups and pages that are dedicated to your chosen field, can help you to better understand how that field works. Of course, you've been preparing for this career move for most of your life, but nothing quite compares to physical, lived experience.
You can talk to people already working in the field, and regularly read through posts that tackle the challenges of this career field. Most of all, knowing what kind of problems you may run in, and being able to ask advice in real time from real people, is going to be invaluable to how you approach working in the future.
Social media can do wonders for your future career, even before you're ready to join the working world. Get started early, build some key relationships, and get to know your prospective field on a deeper level.