Get insight details about underground mining- what it is, how to become one, and much more!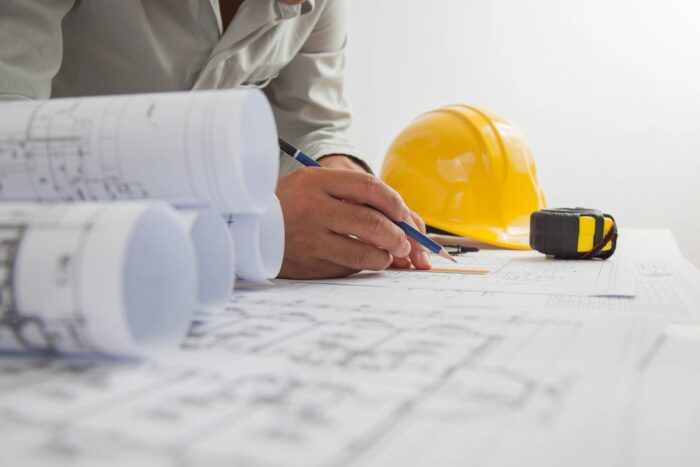 Apart from medicine engineering, or law degrees to study in college, there are other varieties of equally flourishing career fields. Underground mining is one of them. Underground mining is a less-talked-about job. Most people who are underground miners by profession follow their family tradition.
Nonetheless, underground mining itself is a fruitful career and has successful outcomes. For this reason, many people show perseverance and interest in this field.
If you are one of those aspiring people who want to build their career as an underground miner, then furnished here is detailed information about underground mining as a career.
What is Underground Mining?
Underground mining is more than just excavating the earth. It requires several techniques and methods for surface mining.  The miners can access several precious minerals, metals, and rocks through underground mining, which we are using on a regular basis.
Underground mining comes in two forms, hard rock mining, and soft rock mining. Hard rock mining refers to excavating hard minerals and rocks that have copper, gold, zinc, a diamond in it. And soft rock mining means excavating softer minerals like salt, coal, or oil. Both forms of mining have different techniques for excavation.
What does an underground Miner do?
The job of an underground miner is to take the necessary steps to proceed with excavating. Apart from mining ore, minerals and rocks, they take part in other matters related to mining too.
Miners are involved with designing all steps related to improving their mining processes, such as implementing transportation channels and tunnels. They are responsible for the techniques used during specific mining.
Miners are responsible for operating explosives while breaking a huge chunk of rock to extract ores. Moreover, they also drive the mining machinery and equipment to transport extractions from one place to another. In addition, they are also in charge of shipping the extracted materials to their designated places.
Career Possibilities in Underground Mining
Mining is an endless series of activities. We need gold, diamond, copper, stones to make jewelry and other accessories, which have never-ending demand. Moreover, there is limitless demand for salt and coal to cook and fuel respectively. Hence, underground mining is not diminishing any time soon; obviously not till the human species exist.
In fact, it is a rising career path for many who are interested in the technical field and are ready to work harder. Of course, you would be remunerated highly for your hard work and time.
Which University to Choose for Bachelors in Underground Mining?
Engineering covers a wide range of fields to study and, underground mining is one of the subjects. Like any other career specialization, you need to have a full-proof degree in this area too. Not every engineering university has a bachelor's in mining. But, there are a few high-ranked universities in North America that will offer you courses in this field, both undergrad and grad. Read more here to find out about the top universities to choose from, and become a successful mining engineer.
Requirements To Become A Underground Miner
There are certain requirements you have to meet to earn a career as a successful underground miner.
Hard Skills You Need:
Degree:
To start a career, you need to Educate yourself in that field. Since mining requires technical know-how, your hands-on experience is more important than tons of degrees. But, a minimum diploma is mandatory to get to know more about your work. In this course, you will be taught many safety measures too, which is important as miners are more exposed to hazards and health risks.
Internship:
As mentioned earlier, mining requires lots of real-life experience, so to become a professional miner, you need to surpass some rigorous training in your internship. When you have real-life experience, only then you can implement it toward your work.
There are some companies that give on-the-job training to aspiring miners. The training procedure and time of internship vary from state to state.
Certifications:
Certificates speak for your skills. So, your mining certifications will make it easier for you to obtain a professional job. Not much, but you will need at least two basic certifications to apply for a job:
General Coal Miner: This is the primary certification to become a coal miner as a fresher. To be coal miner certified, you will have to complete Part 48 training and pass the final test.
Mine Safety and Health Administration (MSHA) Instructor: This certification shows you are fully knowledgeable about the health and safety of miners. Hence, you are responsible to instruct new miners and help them become certified miners. You can have this safety certification online too.
These were the basics, but as you gain more certification, you increase your chances of being an expert and compete against others.
Soft Skills You Need
Teamwork: It is a must-have soft skill for miners as they need to work in teams. Teamwork is important in mining to exchange ideas and thoughts for improving the work. A successful mining environment is all about collaboration and interpersonal skills.
Communication: For progress with the project, miners need to constantly communicate with other team members. Mining is not a one-man army job! That's why developing strong communication skills is vital for miners.
Critical-thinking: The critical-thinking ability will make a miner think about a problem in many ways, with a successful outcome. It will help a miner to accomplish projects by finding possible ways that will keep them safe as well.
Technical:  Nowadays, technical skills have become important in many fields of work. Technology is taking over all aspects! Therefore, you should obtain enough technical skills about mining, like software to determine the position of the land.
Average Salary of an Underground Miner
Now the last info, which everyone is waiting for for-the pay rate! Similar to other jobs, the average salary of a miner depends on the country, the depth of work, and the type of company the miner works for. Also, some miners work full-time, where others work part-time.
The updated hourly wage for a miner starts from $7 per hour and can rise up to $50 per hour. An expert miner can earn up to $80,000 every year!
Final Thought
So, I think my blog was informative enough to help you understand underground mining as a career. It is indeed a progressive career field now and in the future. Therefore, if you are interested in becoming a mining engineer, get yourself a degree, training, and certification and begin your journey. Of course, it may feel like a bit of an ordeal, but nothing great comes easy!