Realistically speaking, having a college education may not be enough to guarantee you a high-paying job, or a successful career right after graduation. As time goes by, more employers are expecting their applicants to have internship experience, to make sure that they're prepared for their first out-of-school job.
However, finding internships that suit your career goals and interests can be very challenging, and even getting chosen can be a big hurdle.
The following are some tips to help improve your chances of securing that position: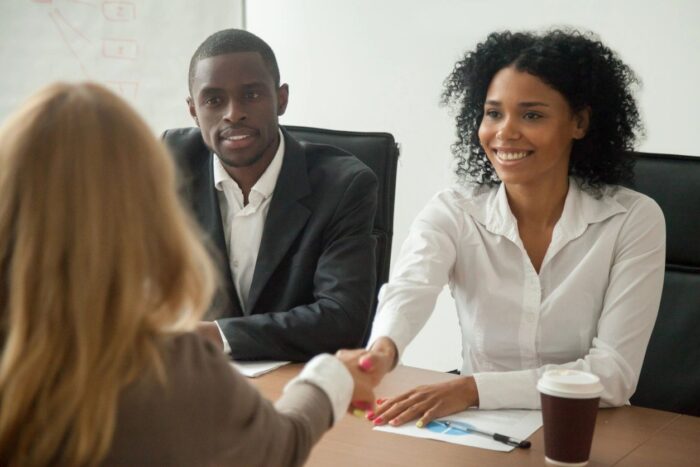 Know Where To Look For Internships
In order to get the internship that you want, you should know where to apply. With a variety of internship programs to choose from, having an idea as to where to find the right position can help you to narrow down your options. Typically, these options can include:
Online Resources – In the age of the Internet, looking for a potential internship position can be done online. There are digital resources to help you find something that's right for you. For example, if you're applying for Internships in a technology company, you can browse through some job sites and quickly collect some relevant results.
College's Career Resources – Most colleges manage career sites, where you can find offers and internship positions posted by employers. Also, most colleges organize internship fairs, which give you the opportunity to apply and connect with potential employers.
Take Note Of Upcoming Internship Deadlines
If you want to land the internship position you want, the first step is to pay attention to the upcoming deadlines, so as not to miss any application dates. For example, there are employers who choose their interns ahead of time, and this can mean that the cut-off date for applying is a few months before the actual internship begins.
That said, you should never forget your deadlines. The earlier you apply for the internship, the higher your chances are of getting that position.
Prepare Your Resume
In order to get the internship program that you want, you should prepare a resume that stands out from the rest. Your resume should showcase your qualifications, skills and achievements. If you don't have any job experience, try to focus on other things such as your membership in organizations, volunteer works you do and more. Also, don't forget to include information that potential employers want to know about, including any knowledge that you've acquired in their industry.
When preparing and making your resume, be sure that all the information is updated and clean. Triple-check it for any grammatical, style or spelling errors. If possible, let someone read it too, to help you spot any mistakes.
Remember, if you want to attract employers to give you an internship, then you should invest in a well-written resume. That way, you have a higher chance of getting noticed immediately.
Ask Your Professors For Letters Of Recommendation Ahead Of Time
In most cases, internship applications require a letter of recommendation from your professors. Hence, you want to ensure that you can get one before the start of the application process; talk to your professors and ask for their letters of recommendations ahead of time.
To help them with your request, you should provide a copy of your resume so that they can come up with a comprehensive letter for you. If they haven't submitted it yet, don't hesitate to remind them a few days before the deadline you set. That way, you still have time to add these documents to your application requirements, avoiding last-minute preparations which may impact the result of your application.
Enhance Your Interview Skills
If you're called in for an interview, you're one step closer to landing the internship position you want. However, going to an interview, especially for the first time, is intimidating. If you don't maintain your cool, you'll ruin your chances of getting the position you want.
To make sure that you succeed in your interview, take note of the following tips to help you answer questions:
Be specific – When responding to certain questions, be sure that you're specific to avoid frustrating your potential employer. In most cases, they become frustrated when they hear vague or evasive answers from their interviewees. To avoid this, it's a good idea to share specific ideas or situations related to the question.
Show positivity – Employers will hesitate to hire applicants who don't show enthusiasm and optimism. So, make sure you think and act positive to gain the favor of the interviewers.
Be yourself – Although you may get caught up thinking about what the interviewer wants to hear from you, you should still choose to be yourself. Don't risk coming off as artificial, so as not to frustrate them; maintaining honesty and solidity will boost your chances of landing the position that you're considering.
As you can see, there are plenty of ways to help you finish the interview with flying colors. And just like knowing how to educate and prepare yourself for the corporate world, you also need to learn to ace this internship interview so that you get the position and train yourself for your future job.
Follow Up
Once you're done with the interview, it's time to breathe because the hardest part of the application process is over. However, you should keep in mind that the challenge doesn't end there; follow up with a thank-you note. To write a good thank-you letter, be sure to thank the interviewer for their time, mention the things that you learned about the company and end the letter with a call-to-action inviting them to contact you for anything that comes up.
After sending the thank-you note, just wait until the employer updates you. With all your efforts, you'll likely get an internship offer from the company shortly.
The Takeaway
Landing an internship position doesn't have to be daunting and stressful. As long as you follow the tips mentioned above, you should easily ace the application process and get the position that you want. Always keep in mind that the more you're prepared for the application process, the higher your chances are of being selected for a program.