If you want your relationship to thrive, spending quality time with your significant other is necessary. Regular dates are important for strengthening your bond. Many people have the same type of date each month, but dinner and a movie each time may make your dates feel stagnant and you may not always enjoy the quality time with your partner. Here are five fun date ideas you can use to spice up your relationship.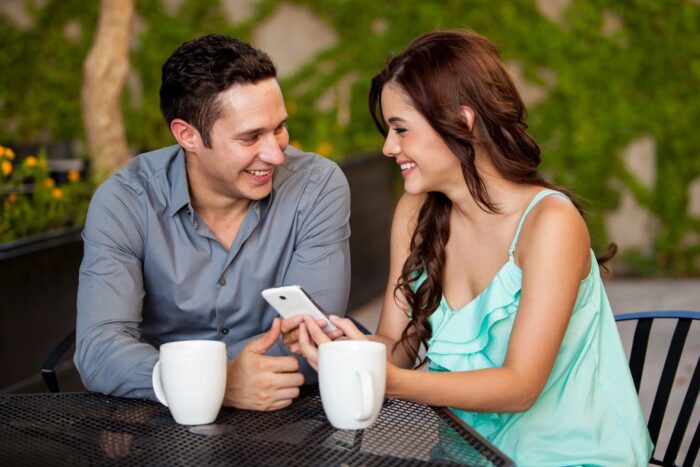 1. Take a Cocktail Class
If you and your significant other enjoy mixing drinks and creating your own cocktails, taking a class together is a great date experience. Not only will you learn how to make a lemon drop shot, but you will also get to experience different flavors of liquor and how they best complement each other. You may even find a new favorite beverage to share on date nights.
2. Go On an Adventure
The great outdoors offers plenty of fun activities.  As an additional bonus, many of these activities require physical exertion so they can double as a daily workout. Take a hike to the top of a nearby mountain, go skydiving or test out a horseback ride. The key is to either find an activity that interests both of you or try something brand new together.
3. Have a Date Night In
No one says you have to get all dressed up and leave the house to have a successful date night. If you are spending quality time together, it counts as a date. Leaving the house is not always an option, especially if you have young kids and have a hard time finding a babysitter, so just bring your date night to your home. Put the kids to bed and then cook an elaborate meal together or order takeout if you don't feel up to cooking. Binge-watch your favorite TV show or challenge each other in a board game. It doesn't matter what you do, but it does matter that you schedule time together.
4. Spend a Day at the Lake
If you live anywhere near a lake, you can have a fun, eventful date in the summer. Take a picnic lunch and some of your favorite treats to snack on. Make sure you pack plenty of drinks so you say hydrated in the summer heat. If you prefer to relax on the banks of the lake, take lounge chairs and set them up near a convenient swimming hole so you can enjoy the water, too. If you prefer to ride the waves, rent a boat or a jet ski and spend the day on the water.
5. Go Stargazing
If you live in the city, you may have never seen the full beauty of the night sky. For an inexpensive date night that gives you plenty of time to spend with your partner, find a rural field or mountain overlook and go stargazing one night. Brush up on how to identify constellations and spending time talking with your significant other and sharing important details about your life.
Date nights aren't supposed to be boring. They should be fun opportunities for you to spend time with your significant other so you can reconnect. While dates are important for building and maintaining a healthy, thriving relationship, you don't have to settle for the same routine of dinner and a movie every time you go out. Using these five date ideas is a great way to shake things up in your relationship so you can keep the spark alive and remember why the two of you first fell in love. Start using these ideas today and see how your relationship benefits.