A writing prompt generator has come to the aid of many authors suffering from writer's block. My friend Janet (who is now a writer for Progressive Management Systems) swears by them. Prompt generators help stimulate the minds of writers by suggesting a narrative, a quote or a line that would serve for the beginning of your story. These prompt generators have a variety of topics from which the writer can choose. Prompts can be generated for character development, creative writing, novel writing, fanfiction and dialogue are some of the main categories.
The 4 Different Types of Writing Prompt Generators
A writing prompt generator can generate countless amazing writing prompts to serve as an inspiration for your story's plot, characters, features, etc. You can choose to generate randomly or with words you want to include. You can even use it for academic writing purposes, and with additional lists of best writing services created by Omnipapers, you can be sure that you'll never get stuck with your paper.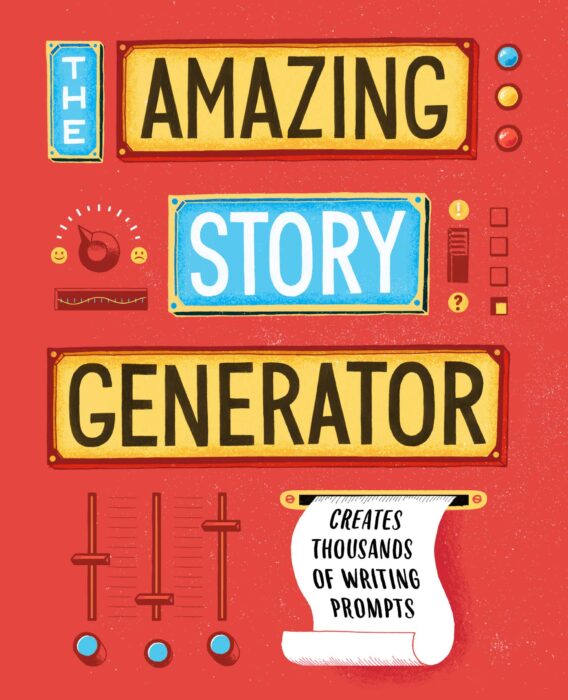 A First Line Generator for Inspiration
This first line generator provides suggestions for the beginning of your story. Examples are listed below.
78 wasn't very different than 77, Earl was discovering the day after his birthday.
The bookcases tilted at a precarious angle over the sleeping infant.
The best part of hating life is that nobody ever calls you an optimist.
I wanted to be a winner, and that meant I was willing to cheat.
Everyone said that Amelie was a genius, but Albert never expected what she did one day at school.
A Story Prompt Generator for Everyone
If you are into writing fiction, a story prompt generator can serve as the blueprint for your novel.
After a young man is killed as an innocent bystander in the cross-fires of gang violence, you notice a mysterious symbol appear on the side of a building.
After moving to a new town, the Smith Family thinks they found the perfect home. That is, until the walls begin to talk and they learn the house is cursed.
You stare at the man in the photo and wonder what his life might have been like. Next thing you know, you and the person in the photograph have swapped places.
The factory you work at is frequently rated, 'Top 10 Places to Work' across the country. Workers have wonderful health benefits, generous salaries and plenty of paid vacation time. When your co-worker at the assembly line mysteriously vanishes, it's up to you to uncover the evil truth of what the factory is manufacturing and put a stop to it.
A Creative Random Prompt Generator
This prompt generator can add to your creativity of the story such as listed below.
Brainstorm a list of random phrases then create an illustration based on the phrase.
Go for a walk and photograph ten random things, then choose one to illustrate.
Pick a color or material you normally avoid and use it in excess.
Pick one subject and illustrate that thing in an entirely different way every day for thirty days.
Illustrate an object in detail, then illustrate it again and again, making it more abstract each time.
A Random Plot Generator
Random plot generators suggest the writer with a storyline or as an inspiration for the overall plot.
A. Random Plot Example
Main Character: A man in his late twenties, who can be quite wise.
Character 2: A young woman in her late teens, who is very selfish.
Setting: The story begins on a bus.
Situation: A family celebrates a homecoming.
Theme: It's a story about the future.
Character Action: Your character is tested to the limits of physical endurance.
B. Random Plot Example
Main Character: A man in his late thirties, who is very foolish.
Character 2: A woman in her late twenties, who is very considerate.
Setting: The story begins in a desert.
Situation: Someone hitches a ride home during a train strike.
Theme: It's a story about justice.
Character Action: Your character attempts to keep a low profile.
Why Use Creative Horror Writing Prompts?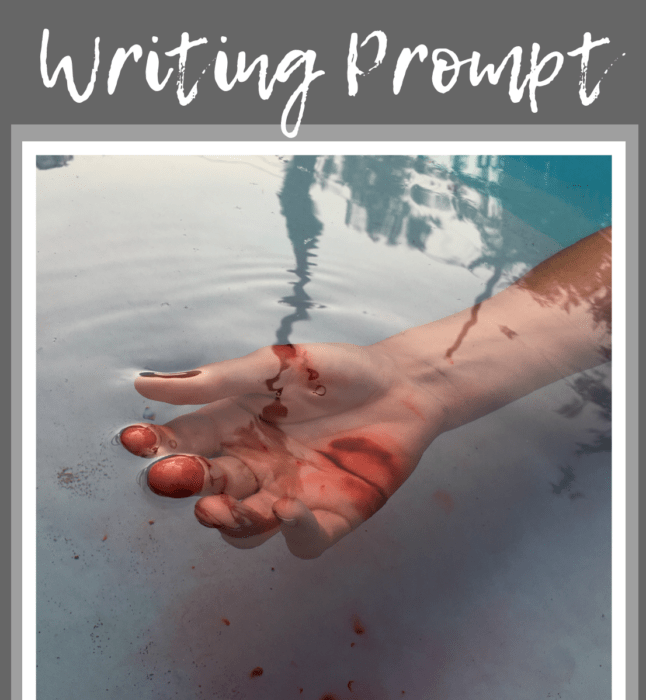 Horror writing prompts can be used in 4 ways such as using the same prompt in a different scene, when adding a new character to the story or for a change in perspective. Some examples of horror writing prompts are listed below.
A strange woman in labor is admitted in the local hospital. Nobody seems to recognize her. She screams in agony as smoke fills the hospital. After that, nobody is the same. A dark lord is born.
After his parents' death, a cardiologist returns to his small town where everyone seems to lead a perfect life. This causes a disturbance in the idyllic life of the people since none of them has a heart.
A husband and his wife move to a new apartment. After a week, both of them kill themselves. They leave a note saying, "Never again."
A girl starts digging tiny holes in her backyard. When her mother asks her what she is doing, the girl replies, "Mr. Phantom told me to bury my dolls tonight. Tomorrow night I am going to bury our dog. And then, you, mother."
Two sisters have been given names from the Book of the Dead. Their fates have been sealed, when they turn 21, dark forces are sent to bring them to the underground.
Divorced parents are kidnapped together with their son. Both parents have been given poison but there is only one antidote. The boy needs to decide which parent to save. He has 30 seconds to make that decision.
As a tool to combat writer's block, horror writing prompts can be used as writing practice to improve your skills or as a warm up to you get your creative juices flowing. You might be looking for someone to write my paper instead. Either way, getting your paper written and done with is always a great feeling.