More often than not, people are under the impression that fashion designing is the all-in-all for the fashion industry. Though it is indeed true that innovative, one-of-their-kind designs are the alpha of the fashion industry, it is equally true that the way these designs are conveyed to the public to encourage sales is the omega.
To this end, understanding fashion through history, business models, sustainability strategies, social media, fashion illustration, or cultural influences has become integral to the fashion industry, something which is collectively known as fashion communication. Under fashion communications, students get to sharpen skills like exhibition, display design, retail experience design, advertising, visual merchandising, public relations, fashion illustration, and creative writing.
The best way to acquire skills related to fashion communication is to pursue a masters in fashion communication.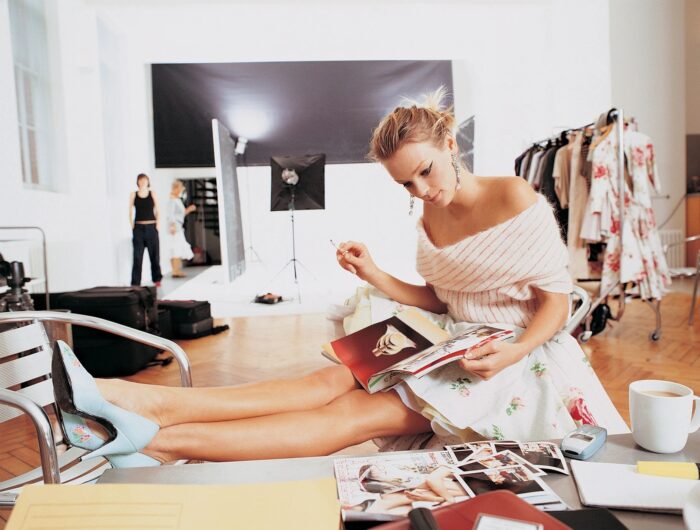 Benefits of pursuing fashion communication
The fashion industry is transforming every day, where on any given day, trends and styles may abruptly change. This makes it imperative to be ultra-aware to stay ahead of the competition. In times like these, fashion communication can help with information on emerging markets, the impact of new retail channels, economic trends, and new media channels and businesses, among others.
Despite an emphasis on communication and brand building, enrolling in a fashion communication course can make you a better designer. The course usually covers fundamental aspects of design, keeping in mind customer needs, innovative concepts, problem-solving ideas, and aesthetics.
Fashion communication introduces concepts of public relations and brand management to be applied to the fashion system. Students will learn to use the power of words to effectively build, promote, and monetize their fashion businesses.
What is a fashion communication curriculum like?
Masters in fashion communication curriculum will include topics like fashion writing, fashion photography, public relations, advertising, creative writing, fashion illustration, typography, layout design, trends, styling, international fashion, brand management, event design, and the innovative use of new digital platforms.
For instance, the PG Program in Fashion Communication from internationally-acclaimed institutions like the Pearl Academy centres on international professional practice wherein students experience the industry-focused curriculum through regular interactions with media professionals and leading fashion publications and brands in the country.
Students pursuing fashion communication will be well-versed in fashion terminology, analytical ability, decision making, and understanding and using new media.
Career after masters in fashion communication
Fashion now extends to the building, shaping, and reflecting of cultural scenarios and the societal construct we live in. And the field of fashion communication creates exciting career opportunities by combining several aspects of the fashion industry with the lifestyle industry.
Fashion Communication offers ample opportunities in marketing, advertising, public relations, brand building, styling, event designing, photography, and journalism. These are considered some of the fashion industry's untapped career resources. Following are some of the dynamic career options an aspirant can pursue after pursuing their masters in fashion communication –
Fashion Designer
Brand Manager
Graphic Designer
Visual Merchandiser
Digital Media Expert
Event Designer
Fashion Journalist
Store manager
Designing Assistant
Marketing Manager
Creative Consultant
Fashion Editor
Image Consultant
Fashion Photographer
Visual Communicator
Art Director
Fashion Communications Professional
A career in finance, business, engineering, journalism, architecture, designing, and IT has always been given precedence until recent times. Today, more and more students are desirous of making it big in the ever-evolving and highly promising field of fashion.
The fashion industry is gaining fast traction, and lakhs of students are getting enrolled every year. Fashion communication graduates are emerging as dynamic professionals with extensive domain knowledge of fashion and solid communication skills.