Chronic pain is a massive issue in society at large, but it is particularly problematic in the college community. Every year, thousands of students arrive at their dorms, knowing that discomfort is going to be a part of their daily routine for the foreseeable future.
Being in pain all the time puts you at a disadvantage compared to your peers. When you're in that state all the time, you don't want to work or party, undermining your efforts.
For many, the issue is fibromyalgia; for others, it's stomach complaints. There is also a large number of students who suffer from back pain. If this is the case, you can take simple measures such as wearing Protalus shoe inserts that can help you maintain a better posture and put less strain on your back. Whatever the problem, living with these conditions serves to make life less enjoyable. It saps you of your motivation for working hard and studying in the library. Instead, the only thing you want to do is go back to your room and curl up in bed. You feel exhausted all the time.
So what can people with chronic pain do to study better? Here are some ideas.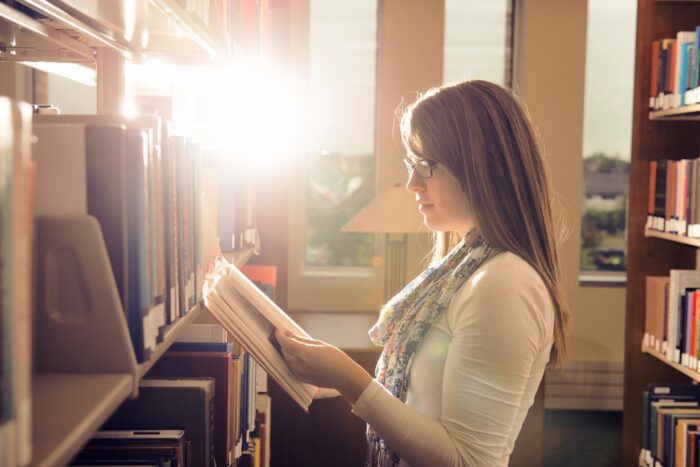 Study Part-Time
Even if pain is an issue in your life, you can still get a fulfilling career. Physical discomfort shouldn't be a barrier to the education you need to get to where you want to go in life. But the prospect of studying full time can put some people off.
Often, those with chronic pain attempt to study full-time and see how far they can get with it. Unfortunately, they usually wind up burning themselves out and wishing they'd taken a more leisurely route. Working five days a week at college is a considerable undertaking for those with underlying health concerns.
Studying part-time means that it takes longer to get your degree, but it is often worth it. You have more time to learn the source material, and you don't have to worry so much about meeting tight deadlines. You can also spread exams out over multiple semesters and years.
The full college experience is also a considerable effort in general. Living in halls, for instance, often entails lots of noise, late nights and parties, all of which might get in the way of your health routine.
Keep In Touch With Disability Services
Most people who grow up with chronic pain get support from their school disability services. Unless your pain goes away, there's no reason not to use college-based services too.
Getting access to these services is essential. They provide you with assistance for all sorts of things, including extra rest breaks during exams and help to get to classes.
Most disability services are highly receptive to people with chronic pain. Just write a couple of paragraphs telling them what your life is like living with your condition and ask them what kind of help they can provide. You might want to include your physiotherapist's testimony if you have one, to back up your assertions.
Use Your Walking Aid
Some people living with chronic pain need a walking aid – usually a stick or a frame. It helps take the pressure off problem areas, like the hips and back, helping with mobility. Using an appliance like this at university can make you feel a little self-conscious. Still, there's no need to worry about what other people think. The vast majority of campuses are extremely friendly to people with disabilities and will help them in any way they can.
Don't feel like you need to walk around in pain unassisted. Some people attempt to transport themselves under their own steam, only to collapse with exhaustion at the end of the day, unable to do anything. Using a cane or a walker of some description can help prevent pain levels from flaring up too much, providing you with much-needed relief if you're having a busy day.
If your pain levels fluctuate throughout the day, you may find that you can sometimes avoid using a walking aid without any negative consequences. Your pain, for instance, might be lower in the morning than in the afternoon.
Adjust What You Put In Your Body
Sometimes, there's nothing you can do about your chronic pain – you just have to make peace with it, or take painkillers. Often, though, you can find the cure for your pain in the environment.
The first place to look is your diet. If you're eating the standard American diet, rich in meat, oil, and sugar, you're not doing the best thing for your body. All these foods are pro-inflammatory and cause serious metabolic dysfunction.
The second place to look is your stress levels. If you're continually worrying about something, it can take a direct toll on your body, making you feel awful all the time, both mentally and physically.
Eating a quality diet, therefore, should be your first port of call. You may also want to read more about growing your own herbal medicine at DrCannabis. Compounds like cannabidiol seem to have a powerful ability to reduce pain where traditional medications fail.
Keep Your Medicines On You At All Times
For patients with chronic pain, medications are a godsend. They take the edge off the discomfort and allow you to go about your day more normally. Most people with fibro and other conditions find it better to keep their meds on their person, instead of storing them in their rooms. You never know when pain is going to flare up. It's better to have medication on you so you can quickly snuff out discomfort, rather than waiting until the end of the lecture or social event.
Find Rest Places On Your Campus
Campuses are large complexes, often with lengthy walks between various sections. Take some time looking for rest areas – places you can go to chill out and relax while you recharge your batteries between sessions.
Some campuses offer comfortable seating – for instance, bean bags in the library. Others have bars where you can stop off on the way from one location to another. Keep a mental map in your mind, so you know you always have somewhere to go if you experience a flare up while you're out and about.