When you think of the medical field, your first thought is probably that's a lot of schooling. While it's true that pursuing something like an MD is time-consuming and can take over a decade of schooling to complete, there are plenty of jobs in medicine that don't require that level of schooling or dedicating so much time.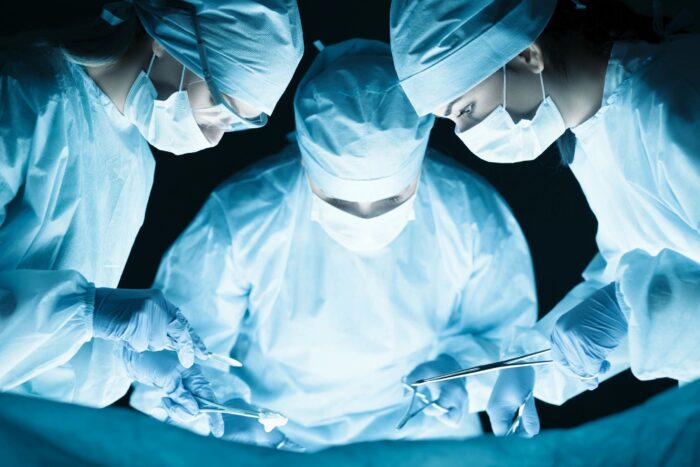 From pharmacy tech to RN, these medical careers don't require more than four years of schooling, and, in most cases, require only an associate's degree or 2-year certification. If you're looking to get your foot in the medical field without the time commitment or massive debt obligations, these seven jobs offer plenty of choices. 
1. Pharmacy Tech 
Becoming a pharmacy technician can take as little as ten months, depending on your training program. A pharmacy technician certification from UMA or another accredited program can give you the necessary education and hands-on training to succeed in the field. 
As a pharmacy tech, you'll assist the pharmacist in the operations of the pharmacy, administrative tasks, working with patients, and more. This important position is crucial to the day to day operations of the pharmacy. You can choose to work at a chain drug store, retail store, hospital, nursing home, or other pharmacy location. 
The cost for this program will vary by state and university, but can cost anywhere between $2,000-$6,000.  
2. MRI Tech 
When a doctor orders an MRI on a patient, the MRI tech is responsible for operating the MRI, getting the patient situated, and delivering the results to the doctor for interpretation. This certification takes only about one year to complete, so if you're looking for a quick entry into medicine, this is a great place to start. 
The MRI is an important part of diagnosing specific conditions and monitoring the overall health of patients. You'll be working hands-on with patients, and setting them at ease when it comes to the MRI. 
3. Medical Assistant 
The demand for medical assistants is growing faster than most other career options, and consists of several responsibilities. For a full list, go here. Essentially, a medical assistant will help the doctor with patient needs, as well as setting up rooms and drawing blood or other as-needed tasks. 
In most cases, you can earn a certification in as little as 9-12 months, or pursue an associate's degree in 18-24 months. This depends largely on your preferences and the programs available in your area. There are also certification programs available online if you'd rather train on the web. 
4. Phlebotomist 
A phlebotomist is trained in the proper methods of drawing blood from a patient for testing, transfusions, research, and more. While simply poking someone with a needle might not sound difficult, it's an exact science, and the more well-trained the operator is, the less risk for error and ruptured veins there is. 
The job outlook for this field of medicine is good going into the 2020 decade, and you can obtain your certification in as little as 1-2 years, depending on the program and your state's requirements. 
5. Surgical Tech 
As a member of a surgical team, you'll play an important role as a surgical technologist. You'll help prepare the operating room by sterilizing equipment and surfaces, assemble equipment, and more. During a procedure, you'll help pass tools and keep the surgeon supplied with whatever they need. 
You can obtain your surgical tech certification in just 1-2 years, making it one of the fastest paths into the medical field. For aspiring surgeons, this can be a great introduction into what occurs during a surgical procedure and can offer you hands-on experience in the surgery room. 
6. RN
A registered nurse is one of the most common medical professions. RNs work in just about every healthcare facility you can think of, from hospitals to nursing homes and hospice care centers and more. They're an important component of a healthy medical facility, and perform a variety of patient care tasks. 
This field is expected to continue to grow in the next decade, and some RN programs can be completed in as little as two years. Most RNs will pursue a four-year degree, but a two-year program can get you started in the field. 
7. Sonographer
Also referred to as an ultrasound technician, you'll be responsible for operating ultrasound equipment to provide images of inner structures. High-frequency sound waves create images of the body's inner systems and are used to diagnose conditions and most commonly to view fetuses. 
Most sonography degrees can be completed in just two years, depending on the program.
The Take-Away
You don't have to spend tens of thousands of dollars and decades pursuing a career in the medical field. These seven options offer entry-level positions that can be both rewarding and provide a living wage.