Whether you are quarantined in dorms or at home, taking part in online classes at home, being a college student right now is tough. However, despite the current struggles, there are some steps you can keep a positive outlook. Read about them in the post below.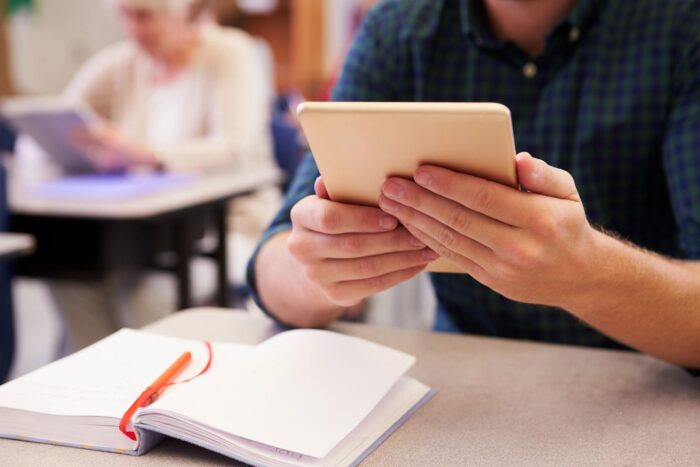 Find your why
In life, things rarely go the way that we want, and we are frequently faced with situations we would rather not be in, just like this current situation. In essence, what I am saying is that a certain amount of suffering in life is unavoidable.
However, knowing why you are in this situation in the first place can make it easier to get through difficulty with a positive attitude. For example, your why may be that you want to go into a particular career once you graduate. Therefore, you need to complete courses that you are currently studying to do so. Alternatively, you may be a colleague for the network and connection opportunities it provides, and although currently not face-to-face, it can still be found.
Additionally, finding you why works well when you are faced with quarantine and social distancing too. For example, many people adhere to the rules to protect those who aren't as healthy as them, such as grandparents. While others choose to take care of their friends by ensuring they social distance and wear a mask.
Fill your mind with positivity
There is so much doom and gloom on traditional and social media right now that it can be beneficial to take a break and fill your mind with more positive content instead. One way to do this is to turn off social media for a while, or at least mute your notifications and watch a light-hearted comedy instead like Parks & Rec.
You can also find positivity and motivation during this challenging time by seeking out things like these love quotes that will inspire you to be the change that you want to see in the world. Even despite this strange and challenging time in which we find ourselves.
Look for the helpers (and be a helper)
Another way to stay positive as a college student during the current situation is to, as Mr. Rogers said, 'look for the helpers.' Yes, it seems like the whole world is burning right now, but so many people are still doing good. From the people doing grocery runs for folks in quarantine to those protesting and supporting BLM, there is a great deal of positive social change going on right now, which you can be part of safely and from home. You may even want to volunteer to contact people isolated because of the situation and help provide them with interaction online or by phone during their quarantine period.
Of course, once it's safe for you to do so, you can also consider getting even more involved and becoming a helper yourself, whether that means collecting food and medicine donations or making and distributing masks. After all, nothing that lifts us out of a negative mindset faster than helping others.