The global health situation has turned the tables upside down, and what once was "normal" for us has lost its meaning. The whole world appeared to shut down because the safety measures from a health situation involved distancing. To keep things from spreading and controlling the number of cases, everyone stayed indoors, and businesses were closing down. The global closure of everything included schools as well. The parents feared the education process to halt, and professional trainers were concerned about training their employees to keep their firms running.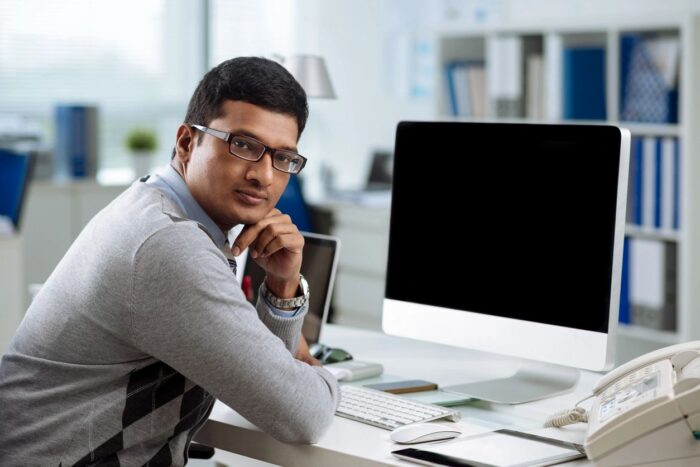 The health situation affected everyone, including more than a billion students around the globe. They were not only students in their early grades, but the university students or those nearing their graduation were in the same boat. It appeared that things might cease, but slowly and gradually, things shifted online, and the technology was more in use than ever. The business adopted the strategy of working from home to minimize human interaction and preventing the spread. Kids, however, were happy for not having to wake up early but were sad for not seeing their friends.
We all know that education is an unending process, and we were not unaware of when things will be resuming back their pace. Countries around the globe implemented strict SOPs and restricted the formation of crowds. The education departments and institutes decided to adopt the online high school classes method to keep the educational processes going. The technique had its drawback as students were not paying much attention or found hacks to get more hours of sleep by dodging the technology. The online teaching or training sessions reduced a lot of barriers and helped the individuals to continue learning.
The following are a few points underlining the role of online education to facilitate learning without getting it to halt.
EFFICIENT DELIVERY
Everything has its pros and cons. In a regular school or training set up, the speaker or the teacher must prepare for the lecture or presentation. The online classes and training sessions reduced papers or waiting for the copies to get printed. Teachers and trainers can effectively deliver their lectures through videos, sharing resource links, and adding simulations to their presentations. E-earning also makes it easier to gauge the learning of the students or trainees through online quizzes or interactive games. The lectures or training talks are recordable and are readily available to share over the internet with a large number of audience or students.
ENHANCED SELF-ESTEEM
We all have heard the term "stage fear." Many students and grown-ups do not feel confident enough to speak in front of a public or classroom, no matter how much you encourage them. Online teaching and learning allowed students to share their views and knowledge through a screen with many people. E-learning has made kids comfortable to participate or ask questions. Usually, in a school set up, a kid feels shy or fear to answer wrong. Through online classes, they can answer or participate without the fear of being wrong or worrying that their class-fellows will make fun of them.
INTERACTIVE SESSIONS
Learning through online classes gives a great chance to interact with your peers or share something new. The video lectures or teacher presenting their lessons through presentations make it more interesting for the students that studying in the conventional classroom setup. They can also enjoy the quiz games and learn in a fun way that is only possible through technology. Many teachers assess their students through Kahoot interactive quizzes. It is an effective way of evaluating how many students have got the concepts right and need more support.
MORE LEARNING FOCUSED
In our regular school setup, we see every student competing for grades, no matter if they learn something or not. They are always running a race and bearing pressure from their parents to get good marks. E-learning is more focused on conceptual learning and sways from the ranking criteria. It has provided a platform where everyone can get help from their study resources and attempt the test. The tests and assessments are thoroughly screens on software and generate an automated performance report. These automated reports are a vital source of holistic reporting and letting the kids and teachers can also get to know about the students who require extra educational support.
FLEXIBLE SCHEDULES
Since everyone is working from home, the teachers and trainers are doing their part from home. The concept of E-learning does not revolve around a tight schedule or routine. Its purpose is to facilitate learning at a comfortable pace. Students can fix their learning slots as per the availability of teachers and their time. A teacher also gets the liberty to set their teaching calendars available and share their availability slots with students.
ACCESSIBLE AND AVAILABLE
E-learning involves technology and internet connection. It is not mandatory to find a particular place or fix a time to log in to your device. If you have a gadget and internet connection, you can learn anywhere anytime. You can even learn while enjoying your coffee at the kitchen table. E-learning has made learning easy and exciting for students.
CONCLUSION
Education holds prime importance in everyone's life. We cannot stop teaching our kids or get them ready for the future ahead. E-learning has pros and cons. It has made learning easy, but it is also difficult to sustain continuity if there is any technical glitch. The world is hopeful of resuming its charm again, and people are making efforts to sustain the activities of life with the help of technology. Parents are also monitoring their kid's progress and helping them out with their studies. Schools are also keeping the parents in the loop of communication to convey their kids' progress and guide them about the assignments.