With a bachelor's degree in accounting under your belt, you will have a broad range of potential career paths available to you. Two of the most prestigious accountant roles you can pursue are certified public accountant and certified management accountant. Read on to find out more about these two respectable accountancy professions.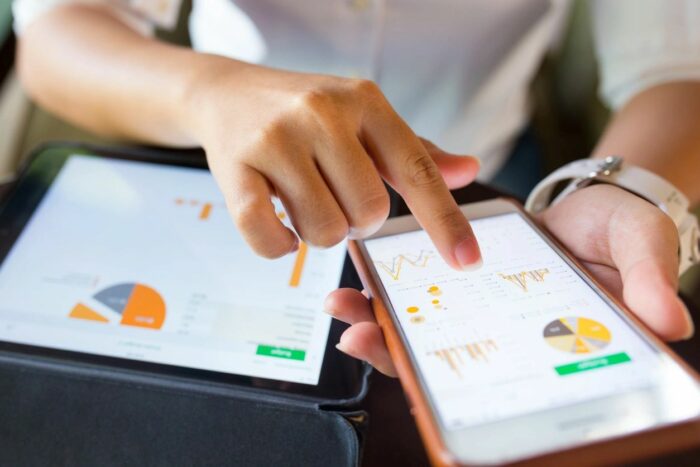 What types of accounting degrees are available?
To become a certified public accountant or a certified management accountant, you need to pass the CPA exam or the CMA exam successfully. But before you can do that, you need to have a relevant bachelor's degree in accounting. Types of bachelor's degrees available to study include:
Bachelor of Science in Accounting: This degree program prepares students for entry-level positions in private, public, and government accounting.
Bachelor of Business Administration in Accounting: This degree combines elements such as business, management, and economics with quantitative and analytical skills to help you pursue a variety of accounting careers or advanced education.
Bachelor of Arts in Accounting: A BA degree has more flexibility in the form of free electives, and it gives you additional options for a minor or double major.
Becoming a Certified Public Accountant
Certified public accountants, commonly known as CPAs, can hold various positions in corporate and public accounting, including senior and executive positions. As a CPA, you will have specialized skills in a variety of accountancy matters, and you will have expert knowledge of accounting software, such as online cloud-based software for businesses. By becoming a qualified CPA, you will have many career path options open to you. For instance, only a CPA is allowed to write audit reports and give opinions regarding publicly-traded company financials. In addition to having a bachelor's degree in accounting, you will typically need to have at least two years of experience working in the public accounting sector before you are allowed to take the CPA exam. The examination is no easy feat. Indeed, it is one of the toughest exams around. To become a qualified, certified public accountant, you must complete the four sections of the test: Business Environment and Concepts, Regulation, Financial Accounting and Reporting, and Auditing and Attestation.
Becoming a Certified Management Accountant
If you want to become a certified management accountant, commonly known as a CMA, you need to hold a bachelor's degree and meet other specific criteria before you are allowed to sit the CMA exam. You also need to have two years of relevant work experience before you can become certified. The rigorous CMA exam can be tough to complete, but it is only about half the size of the CPA examination. By becoming a qualified CMA, it demonstrates you have expertise in strategic management and financial accounting. You will have management skills that allow you to make strategic business decisions based on financial information. As a CMA, you will have an extensive range of career path options. You could become a chief financial officer, a chief executive officer, or a vice president of finance.