Traditionally, asking for someone's hand in marriage was strictly a job for the boys. In today's society, of course, women have equal opportunities when it comes to proposals. For females who want to put a ring on their man's finger, these top tips will help you plan the perfect proposal…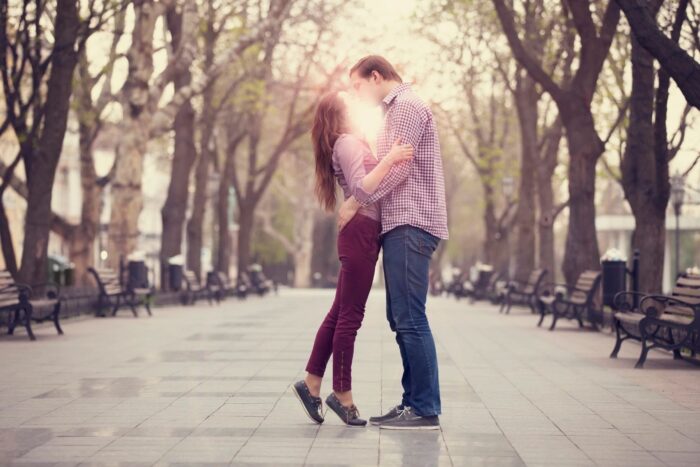 Choose the right location
Where you propose to your guy can be as meaningful as the question itself, so think long and hard about where is right for you as a couple. For some, it's atop a major landmark, like the Eiffel Tower or the Empire State Building; for others, it's their favorite restaurant or where they went on their first date.
The perfect proposal doesn't have to involve a trip to an exotic location or a coveted tourist destination. If proposing in your kitchen feels right, follow your heart.
Select a gift that will last a lifetime
When men want to propose with a gift in hand, an engagement ring is the obvious choice. However, a delicate and beautiful engagement ring might not be ideal for your man. So,  don't be afraid to do things a little differently. If you're proposing to a guy who'd prefer something more masculine, why not opt for a classic wedding band, diamond-encrusted cufflinks or a cabochon ring or even do away with the ring altogether? With endless options to explore, take your time to choose something unique that they'll treasure forever.
Keep it simple
Proposing is, in itself, a grand gesture, so don't stress yourself out trying to come up with something with too elaborate or worrying because you're a woman asking the man to marry you and that isn't traditional.
A heartfelt proposal is infinitely more meaningful than any of the usual bells and whistles you see in the movies, and he'll probably just be so happy and surprised that you've taken the initiative that you won't need to do anything else to make it an amazing occasion.
Have a camera handy
A post-proposal shot captures the joy, disbelief, and love you're both feeling, so it's the perfect way to commemorate the moment. Engagement and wedding photoshoots tend to be quite formal affairs, but candid shots taken straight after you've proposed are equally exquisite, and you know he's going to be surprised, so why not capture the moment? Whether you're eager to share your news on social media or you want to keep a couple of polaroids to look back on, be sure to capture the moment.
Prepare something to say
The only words you really need to convey when you're proposing are, 'Will you marry me?', but it really is the ideal time to tell your fiancé-to-be what they mean to you. It's easy for nerves to catch you off guard as you're building up to ask the question, so think about what you want to say in advance. A little preparation will help you to convey your feelings, even if you're a nervous wreck inside!
Planning the Perfect Proposal
The most heartful proposals are those that are meaningful to the people involved. Eschew typical stereotypes and be unique instead. When you propose to your partner in a way that reflects your individual personalities and your relationship, create memories that will last a lifetime.