The grade point average or GPA for most master's programs requires a minimum of 3.0 to 3.3, while that of the doctoral programs is 3.3 or 3.5, according to ThoughtCo. Naturally, applying for graduate school admission causes a lot of anxiety. While you can join grad school with a low GPA, it takes a lot of effort.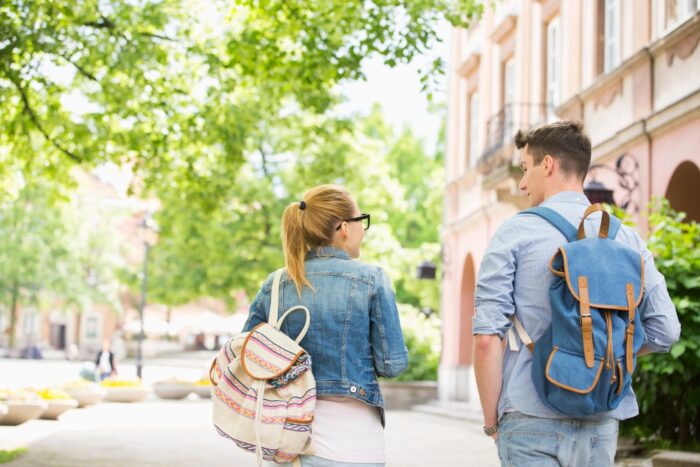 Besides facing high competition with the best candidates, there are several questions to ask yourself before deciding on grad school. After evaluating yourself, you will be able to choose a graduate institution that meets your study goals regardless of your score.
Consider Schools without GRE Requirements
Most schools that accept candidates with low GPA expect you to achieve at least a graduate record examination (GRE) score. Earning high GRE scores is proof that you can perform better when given the opportunity. However, taking a standardized test is a hurdle for many students. This comes in handy when you don't have enough time to prepare, or you have already done the test and earned low grades.
Some universities don't require the GRE or offer waivers to candidates with good GPA scores. Selecting the right grad school, though, can be tricky with many online masters and doctoral programs making GRE optional. Therefore, consider narrowing your options based on accreditation, costs, program rankings, and duration. It is also essential to factor in scholarships and opportunities tailored to meet your interests and career needs.
Learn the Graduate Admission Process
When evaluating your application, most competitive graduate schools will weigh your undergraduate GPA. Before sending requests to various schools, get familiar with the programs and requirements. First, know the admission pool size and level of competitiveness in your selected grad program.
Find out how your professional experience and evaluation will affect your application. Understanding how the application process in grad school works is crucial if you want to find a school that accepts low GPA grades.
When choosing between graduate schools, come up with a strategy for getting admission. If you know your grades are below minimum, opt for schools that focus on your potential to excel rather than perfect GPA scores. Additionally, ask for recommendations from people you know. This step will help you determine the right university based on their weaknesses and strengths in terms of program rankings.