Choosing the right business is easy when you are a beginner, but how do you choose the right business concept? Just because someone tells you that you have found your idea does not mean it is right for you. It's all about finding out what works and what doesn't and applying it to your own business. Just because you find your niche doesn't mean you are the only one that can make money doing it.
Online business is among the most excellent ways of making quick money. More people are ditching their full-time employment to begin an online venture. The good thing about online business is that anyone can do it regardless of age, gender, and location. It is not surprising that while others are stressed out by the unmoving traffic, the person next to you is relaxed.
Why? Unlike the rest of you, the guy is busy on the phone working. This is just one benefit of online businesses. Are you thinking of joining an online business? Before discontinuing your job, know what you want to do. Have an idea of which online business will suit you.
How can you find the right business concept when starting it? Here are things to consider.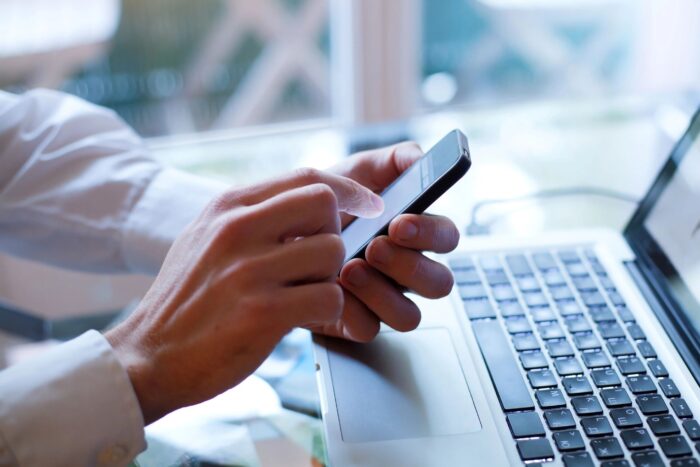 Knowing the purpose of starting an online business is very important. Why do you want to quit your paying job? Is it to share your ideas? Think objectively before making decisions. Remember that this will affect your whole life. You don't want to quit your job only to regret later on. If you want to join an online business without having an apparent reason, then you are making the wrong decision.
Employees go for this field because they are tired of being ordered around. No adult likes to be told what to do. There are several reported cases of bullied employees, and this explains why most workers quit their well-paying jobs. As an individual, have a self-moment and evaluate yourself. Once you are certain with what you want to do, start!
If you are aware of what you want, be determined to find out the requirements. The necessities are different. Some online business involves expensive equipment. For example, web development requires costly software. Don't force yourself in case you cannot afford it. Go with what your budget allows. What if you are broke? Well, you can learn more about the business loans and its uses to maximize your growth.
There are many other options that you can think of. In case you desire something less costly, content writing, blogging, and online videos are excellent options. What is needed in such fields is a reliable internet connection and a computer. You will still earn good money from it.
Check out what people are looking for. Think this way, at this time; people want to have new experiences, especially on things that they have never done in their lives. So, this gives you an idea. Having an online video will not disappoint you. Choose an online business that will never be kicked out of the market. Meaning that you go for what is famous worldwide. Also, avoid a business idea that is so competitive. Getting into an overcrowded business may put you out of place.
Online businesses require skills. Identify the skills you have. Think critically about what you can effectively achieve as well as what you cannot. In case you lack skills, do not be discouraged. It is quite possible to learn some skills. Look a pro in that specific area and learn from them what you need. For someone who is too proud or shy to ask for help, there are many tutorials on YouTube, which shows how to get things done.
Remember, you had to quit your employment to have control of your time. You were displeased with the morning rush hours when going to work. The unavoidable traffic made your situation worse. In contrast, an online venture is quite flexible. It is you to choose when to do it. It could be at night or in the morning. Plan on managing your working hours. This is the hardest part to deal with. Be self-driven and disciplined; otherwise, you'll end up lazing around. In case you are a parent, looking after your children may be so demanding in terms of time and perhaps attention. If possible, hire a babysitter so that you get time to work. Just like any other work, this too needs seriousness.
You must be driven by passion in order to be successful. It will be ridiculous to choose something that you do not love. In case you lack interest, you don't have to waste your time. No progress will be made. However, don't give up so easily. Interest in something can be built, though it takes time. You may decide to try any of the opportunities and settle on it if it satisfies you. In case it doesn't, then try something else.
Every venture has disadvantages. To be safe, get familiarized with all of them. Do your own research and discover the challenges that occur. Overlooking the limitations may lead to extra expenses that you were not prepared for. Do not fear risks. Life is all about taking risks and conquering them. Just compare the businesses and go with the ones with fewer disadvantages. This way, you'll be able to choose what you can deal with hence and act accordingly when a problem arises in the future.
A smart business person knows the target of his or her products. This also applies to online business. Know who your target audience is. Scrutinize them because this business is done worldwide. Therefore, your work will be visible everywhere. Your service will not be helpful to everyone. That is why you have to recognize what type of people you want to deal with.
The Bottom Line
Are you still having sleepless nights because you don't know what to do? After reading this article, I guess you are better off. I am sure your problem has been solved. Maybe not ultimately, but at least it gave you an idea of what to do. Whatever business you take, do your best in it. Be disciplined, self-driven, and passionate about it. Don't just look at the amount of money it produces, consider other factors too. Finally, take action and enjoy your online dream business!