In the past few weeks, many people's lives have completely changed because of the health crisis throughout the world. Current college students are now at home with their families, and they're uncertain when they might go back to school, if at all during this year.
It's also affecting high school students, including those students who would otherwise be going through the college admissions process.
Many seniors will have to give up some of their most treasured rites of passage if things continue on their current trajectory, but what about admissions itself? How will that likely be affected through all of this?
Even though no one can predict the future, there are certain things students and their parents might want to think about right now.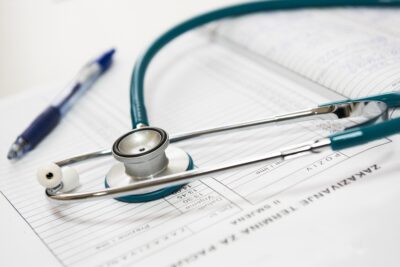 The SAT
The SAT is typically given several times throughout the year, and while students take it as early as their freshman year, most students take it during the spring of their junior year. They might also retake it during the fall of the senior year.
The College Board announced they were canceling the May 2, 2020 SAT and SAT Subject Test administration. The makeup exams that were to be held on March 28 were also canceled.
According to the College Board, they will provide more information and details to students in the coming weeks.
The College Board said they would provide more testing opportunities for students as they could, and they were working on providing students the best opportunity to stay on their path to college.
The College Board has been adding online resources that are free to use to help students prepare for the test when they are rescheduled.
Campus Visits
During the months of March and April, a lot of students and families start visiting prospective schools, either in advance of applying or because they've already been accepted and want to do a campus visit.
Most campuses around the country are in the process of or have already canceled events for newly admitted students. The University of Pennsylvania is just one example.
Penn admissions sent out notification that because of social distancing and to prevent unnecessary travel, they wouldn't be having traditional visits to campus that were scheduled.
They did set up online programs that new students could use.
Even schools that hadn't necessarily made cancellations were starting to add more online content in the event they did.
For students who have been accepted to schools but haven't made the decision as to where they'll go, this can be challenging for them. Closed campuses make that decision difficult.
What About Schools Who Haven't Already Admitted Students?
Some schools have already notified students about admissions decisions, but not all of them.
It's possible that what's going on currently could delay admissions decisions.
There has also been guidance from the National Association for College Admission Counseling to be flexible with deadlines.
Some in higher education have said it might be a good idea to proactively reach out to colleges you've applied to and see what they are doing as far as helping their applicants through this time.
International Students
There could be ongoing effects relating to international students too. For example, many schools in the U.S. are worried they are going to see a decline in their number of enrolled international students.
A lot of universities rely on international students to pay full tuition, so there are concerns about the economic impacts. One-third of all international students who study in the U.S. are from China, which means we could see a serious impact on everything related to admissions.
Standardized test sites have also closed not only in the U.S. but also Europe, Asia, and the Middle East.
What About Missing Credits and Classes?
Along with everything else that's up in the air right now, students are also worried if they'll be able to move forward if they miss some credits or certain school days. For example, can seniors graduate?
Ultimately it looks like this might need to be up to the states, but the Department of Education is likely going to provide as much flexibility on their end as they can.
There's just a lot right now that we don't know, such as what the timeline for the virus crisis looks like and how much time students really will miss, but the hope is that students headed to college soon stay on track as much as possible during a difficult time.