When we fall sick or have any other medical emergency, the only place that we can think of is going to a hospital. Hospitals are our safety net. We revisit a hospital that provides us better services and ensures the quality of healthcare. The doctors and nurses are the frontline caregivers, but a lot is going on behind the scenes to provide us the services we want. Managing day-to-day tasks at a hospital and maintaining the standards is indeed a tough job. With fast-paced technology and the world-changing, the healthcare industry has a tough race to compete while meeting the quality bar and standards.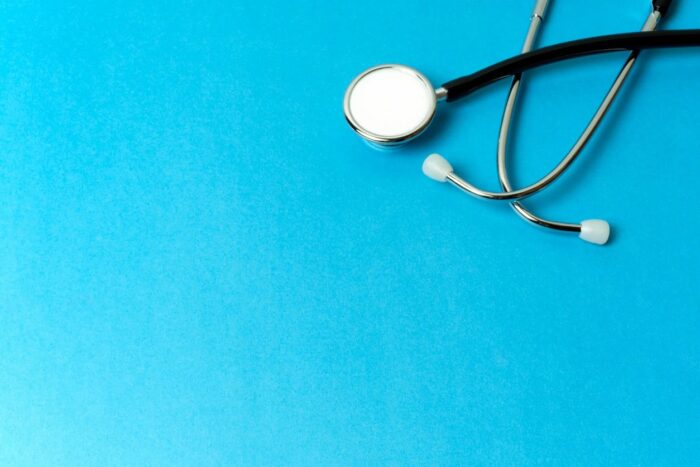 A hospital comprises doctors, patients, nurses, and many other aspects that complement a hospital's picture. Not to forget the heavy machines or equipment that require technical expertise to operate and generate the results. The hospitals are booming with patients. The administration has to meet every patient's needs while providing them the quality care they promise. Many of us think that hospitals are places to heal, and they indeed are. Still, they are also about maintaining their business. A hospital has its staff and employees that are serving people, but they also need payrolls.
Hospital management has to look after the patient's satisfaction, employee's performances, availability of resources, and finances. The healthcare industry is rising at a fast pace, and the baby boomers are visiting hospitals frequently. In all these situations, the hospitals require skilled individuals that can lead their operations efficiently. The hospitals have managers and executives looking after every aspect of the hospital, managing employees, and meeting patients' needs. If you want to join a hospital as an executive, Google "how to become a hospital CEO" and find out the prerequisites that can help you pave the way.
Becoming a hospital's CEO is not an easy nut to crack. Before you can join your designation, know about the challenges you might face, and plan for their solutions. The following are some challenges that you may face.
Finding potential candidates
The hospitals are snowballing with patients and addressing their needs; the management requires potential candidates. Qualified and skilled individuals are hard to find to maintain the standard of services and add value to the hospital. Healthcare professionals are scarce, and those available are demanding salaries more than the hospital management can offer. But they agree to pay more to the employees they hire as they have to keep their operations running and retain their patients. If you plan to join a hospital as a manager or an executive, assess their employee turnover, identify the number of employees you need, and search the growth ratio of jobs you are to offer. Once you know what you need to fulfill the gap, you can plan your marketing strategies for a job opening and let people know that you are hiring.
Every country tries its best to update its healthcare industry with top-notch services and qualified professionals. The patient outcomes in recent years have drastically reduced. The primary reason is the shortage of healthcare professionals, and those who are working have a lot on their plates. Working for long hours and treating patients more than their limits affects the performance of every staff member. As much as they try their best to help the patients, their satisfaction matters the most. Suppose a patient is satisfied with a hospital's services. In that case, they will recommend it further to their family and friends to increase the hospital's outcome and generate revenue. On the contrary, if a patient is unhappy with their experience at a hospital, they won't refer it to someone else.
Another most prominent challenge that administrative management of hospitals struggles with is Medicaid payments. The reason that Medicaid payments are becoming challenging to manage is unemployment. The unemployment has made many citizens look up to the government for Medicaid to help with their health issues. Medicaid reimburses the hospitals for health services for less than purchased health insurance plans. With the increasing number of senior citizens availing Medicaid, a hospital's revenue reduces multiple folds. The administration faces difficulty in bridging the gap. The hospital management must devise some policies to facilitate older people and maintain their profits as well.
Telehealth and virtual care
In the current times, when the whole world is fighting with the COVID-19, people with chronic illnesses were unable to visit the hospitals. Many hospitals decided to treat the patients diagnosed with COVID-19 only, therefore closing all other treatment facilities like diabetes, cardiac diseases, or radiotherapies. With such a tough decision, people who needed follow up with their doctors were having troubles. Hospitals introduced telehealth and virtual care programs to help the patients that need help with their medicines or any disease. The expansion of telehealth will provide benefits to patients, but it also has the risk of cyberattacks.
Many hospitals today are more digital than they were before. They have the software and automated systems to facilitate the employees and patients. With telemedicine and virtual care, there is a greater risk of cyberattacks that can damage crucial data, leaving the management in trouble. The hospital management can hire IT professionals to enhance their cybersecurity, monitor the attacks, and devise a counter-strategy to reduce cyberattacks.
Conclusion
Hospital management has to tackle many things to keep their operations running and satisfying their patients. Managing a hospital comes with a lot of challenges. These challenges can be technical and managerial. If you are short on staff, you will need to look for candidates who are the best fit for the hospital or have your choice expertise. Hire IT support to overcome digital glitches and preventing cyberattacks from hackers.