The job market is more competitive than ever – especially in the face of massive unemployment numbers because of the pandemic. So, how do you get an edge as a college student with limited employment experience? Well, there's actually a lot you can do to develop your skills and make you an attractive pick for almost any company. The key is start getting ready for your entrance into the job market early on, before you've even set foot in your first office or cubicle. Below, we'll go through some tips to help you get ready to work.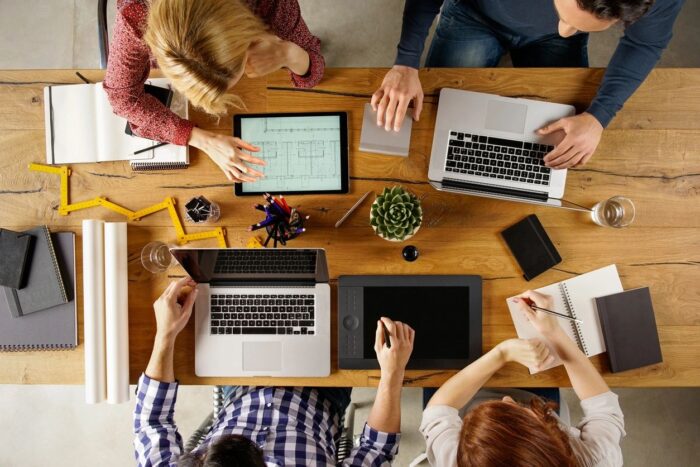 Tip #1: Get Internship Experience
While not everybody can afford an unpaid internship experience, there are lots of paid opportunities to get your hands dirty and ready yourself for the job market. In some cases, an internship can help land you a full-time job after your internship is over. When you graduate, you're competing with around half a million other fellow college grads – but a relevant internship can give you a serious edge.
Besides internships, some colleges offer externships where you can get hands-on experience as part of your college studies. Make sure to investigate what resources are available to you.
Tip #2: Network, Network, Network
Getting to know the right people can help you land a job after college. To make connections, you should attend networking events, set up a LinkedIn, and reach of to industry professionals. Career fairs are another good place to meet people in your desired industry.
Tip #3: Create a Professional Resume
A professional resume can do wonders for your job search. It might even make sense for you to pay a professional consultant to help you put together a resume that stands out from the crowd.
Tip #4: Clean Up Your Social Media
If you partied in college, there's nothing wrong with that – but evidence of your keg stands are best left off social media channels. Making your social media private is a good first step but beyond that, you should never post anything that might be viewed as questionable by potential employers. If you're in doubt about a particular post, delete it. You don't want your social media making a first impression before you do.
If you're concerned about what might pop up if a company investigates your reputation, it's not a bad idea to get a cheap background check before you start applying to jobs. This can help you correct any misinformation before it gets into the wrong hands.
Tip #5: Prepare for Your Interview
Preparing for interviews can feel like a very self-conscious exercise, but it's crucial to performing well during an interview. Write down your experience and why you think you'd be a good fit for a particular position, giving special attention to the particular skills that would enable you to be successful. Be ready to answer interview questions such as:
What are your strengths? Weaknesses?
Why are you interested in this position?
What do you know about the company?
What skills do you bring to the table?
Where do you see yourself in 5 years?
What are you most proud of in your professional life?
What is your preferred salary?
If you want to get even more specific advice, Glassdoor often has interview reviews that can give you insight into what types of questions are asked of candidates.
Tip #6: Invest in a Professional Wardrobe
Although the majority of workplaces are much more casual these days, that doesn't mean you should show up to your interview in a matching sweatsuit. Instead, focus on business casual outfits that show you're professional. For women, a blazer with dark wash jeans, a skirt, or a dress might be good interview outfits. And for men, a suit or a nice button-up with dark wash jeans are great choices.
Takeaways: Leaving College and Entering the Workforce
Trying to find an entry-level job can be tough – especially when "entry-level" often means years of experience that college students simply don't have. But that doesn't mean soon-to-be college grads are out of luck. If you're going to graduate soon, consider signing up for an internship to learn more about your desired industry and get the experience that employers want to see on resumes. You should also try to network, both in-person at career fairs and online through LinkedIn. These are good ways to set yourself up for success. With these tips, you can land an amazing job right after college and start your career on the right foot.