It's not exactly breaking news that college costs a lot. Some universities cost tens of thousands of dollars for an education, while others will hit you for hundreds of thousands. It won't be easy for most individuals to come up with that money.
However, there are different ways to do it if you've set yourself on getting an undergraduate degree from a reputable school. Let's look at some of the popular ways to get yourself funding.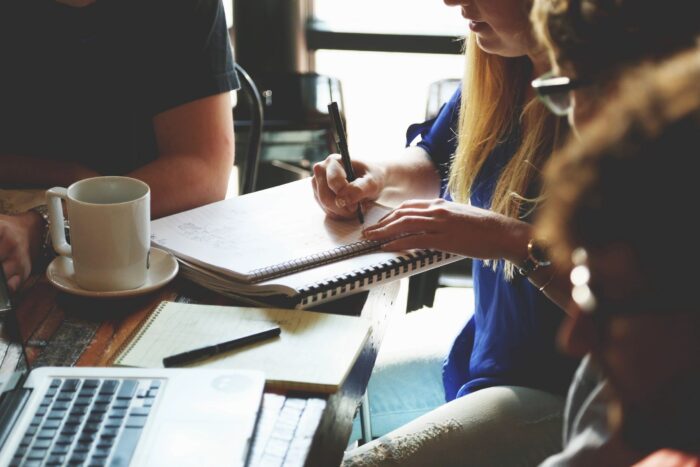 Student Loans
Student loans are probably the method that people use as a financial aid source more than any other. Most banks or credit unions will be pleased to extend you a student loan. However, if you do this, keep in mind that:
It could take years to pay those loans back
Either banks or credit unions will surely charge you interest the longer you take to pay
It's not exactly an ideal option, but it's one that many people resort to if they feel they have no other choice. You probably know that if you want a well-paying opportunity, you'll have many more options once you have that degree to show prospective employers.
It might take you decades to pay back the whole loan, but maybe you'll luck out and land a high-paying job or get some unexpected windfall.
You Can Borrow Money from Your Parents or Other Relatives
If you're ready to graduate high school and you want to go to college, you might also think about who in your family has money. Maybe it's your parents or one of them. It also might be:
Your grandparents
An aunt or uncle
Your family probably understands that you limit your options without an accredited college degree. Maybe your parents have saved money over the years for just this event, and now you have college fund access. Perhaps you can't pay for the whole four-yearprogram from that fund, but you at least have to borrow less money.
Maybe your parents or other relatives are giving you that money, or perhaps they expect you to pay it back. Either way, it's likely a better option than going through a bank or credit union. Chances are, your relatives will be much more forgiving if it takes you a long time to pay it all back.
They might not even charge you interest on it.
You Can Get an Academic Scholarship
There are also kinds of academic scholarships that you can look into if you're a standout high school student. If college bigwigs can tell that you're brilliant based on your various test scores, they'll all clamor to get you to go to their school.
They know that if you distinguish yourself and become a well-known alumnus, that reflects well on their university. Of course, you can only pull off this kind of thing if you have the academic chops to attract attention. If woodshop is your best class, you probably won't field many calls from Harvard or Yale.
Some scholarships might also help with your tuition, but only the most desirable ones give you a full ride. Still, a scholarship that pays a chunk of your tuition is better than nothing.
You Can Get an Athletic Scholarship
You can also try to get an athletic scholarship. Much like going the academic route, you need to excel, but not in the classroom. You need to establish your value on the basketball court, the baseball diamond, etc.
If you're a high school All-American, you can probably find some scholarships waiting for you. Think of someone like Lebron James, who had his pick of colleges waiting to sign him up after dominating on the hardwood throughout his high school career.
Of course, if you're that good, you might even forego college and move right on to the pros after high school. That's probably not the best idea, though. You want that college degree, so if sports don't work out for you, you can fall back on that.
Many individuals don't take just one of these options, but several. You might have a partial academic scholarship. Your parents or other relatives might chip in what they can. You still might have to get yourself a modest student loan.
The critical thing is that you get yourself in there somehow. It's not impossible to get yourself a well-paying job with no college. For instance, you can make close to six figures as a long-haul trucker or master plumber.
Still, you'll have many more options with a college degree.