The current health situation pushed us all to explore online courses more closely. Many MOOC (Massive Open Online Courses) platforms are offering free or affordable courses where one can learn everything – from Python to Data Analysis to Finance to Chinese to Astronomy to Mechanical Engineering. The list is endless. Here, we bring you the 10 best online course platforms where you can learn on little to no budget: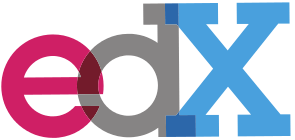 EdX was originally founded by Harvard and MIT as a non-profit organization. Today, this online course platform offers more than 2,500 online courses from 140 institutions, which include 29 top schools across the world as well as industry giants like Microsoft. More than 25 million people are enrolled across different online courses on edX.
Daphne Lip, a GoAssignmentHelp Marketing expert, says, "EdX is an excellent platform to earn your Master's degree in Civil Engineering, Computer Science, and many other fields from home. You can also opt for MicroBachelors and MicroMasters programs in various fields (such as Analytics, Business Management, or Accounting and Finance) to earn additional college credits and add value to your resume once you graduate."
Coursera is an American MOOC (Massive Open Online Course) platform that offers more than 3,900 free and paid courses, including more than 13 Professional Certificates and over 20 MasterTrack Certificate and Degree programs. Higher education institutions like Stanford, UC San Diego, Duke, and John Hopkins University offer MOOCs on Coursera.
If you opt for the free courses, you will still have to pay to get your certificate at the end of the course. Private or paid courses charge tuition fees too.

This platform offers free and easily accessible world-class education to all students. It offers instructional videos and practice exercises to students from K-14 as well as test preparation courses for exams like SAT, LSAT, and Praxis.
School students and Diploma-level students can learn Math, Science, Computing, Economics, English, History, and Art History along with other courses. Khan Academy employs Artificial Intelligence to track the progress of students systematically.
Founded in 2009, Udemy is a distance education learning platform. Besides open courseware, it also allows qualified professionals to create and distribute free courses. Today, it has over 100,000 courses in different languages, niches, and levels of expertise.
Jessica Smith, a Business Marketing expert with GoDissertationHelp, recommends, "Udemy is a wonderful platform to hone your academic skills. Courses like 'Research Methodology' or 'Research Methods for Business Students' or 'How to write a successful Research Paper' are available on this platform at highly affordable rates. These quick online courses can do wonders for you in writing your dissertation, thesis, or research paper towards the end of your course."
India's national learning MOOC platform, Swayam offers more than 2,150 online courses across 135 Indian universities. Launched in 2017, it has become the world's largest MOOC provider and has over 10 million learners enrolled in its various courses. Students in India from Class 9 to post-graduation can earn academic credits online through this platform.
From engineering courses to animation to Education, you can find courses in various categories here. You can check video lectures here, download or print specialized reading material for various courses, take self-assessment tests and quizzes, and participate in its online discussion forum.
Google is now preparing learners and participants for the present and future digital world. It offers:
Free and flexible online courses that can help you jumpstart your career or grow your business,
Free digital marketing course which is accredited by the Interactive Advertising Bureau,
Paid preparation programs for the G Suite Certificate Exam, Google IT Support Professional Certificate Exam and Google IT Automation with Python Professional Certificate Exam,
Offline training sessions, and
Remote Working tools and resources.
This platform allows you to complete tutorials and modules at your own pace. At present, Google is offering Digital Marketing, Career Development, and Data and Tech courses.
The Open University offers this multi-award-winning free learning platform offers 1,000+ free courses that are categorized into eight subject categories:
Health, Sports & Psychology
Education & Development
History & The Arts
Languages
Money & Business
Nature & Environment
Science, Math & Technology
Society, Politics & Law
You can also take additional courses on study skills and access free study materials and resources to gain maximum for the time you spend as an online student on this platform.
This is also a free but private online learning platform run jointly by The Open University and The SEEK Group. Its partners include the best universities, cultural institutions, and professional bodies from the UK and across the world. Some of the best institutions offering courses on this platform include:
British Council,
British Library,
British Museum,
National Film and Television School,
Association of Chartered Certified Accountants (ACCA),
Institution of Engineering and Technology (IET), and
BBC, and
the UK government.
Sharon, an MBA student, shared, "I was desperate to seek academic assistance online. My assignment help tutor discussed my problem with me and suggested me a few short online courses on FutureLearn. These high-quality and flexible courses immensely helped me improve my academic skills and gain a better understanding of my subjects."
One can also pursue online degree courses as well as courses to earn academic credits or professional accreditation here.
This online course platform focuses on tech education and prepares the workforce for the present and future. Some of the in-demand skills you can develop here include Machine Learning, Artificial Intelligence, Data Analysis, and Cybersecurity.
Recently, Udacity has launched a Pledge to Equality Scholarship Program in which it will award 1,000 Nanodegree program scholarships to the members of the Black community. The Top 5 graduates of the program will be eligible to participate in its 2021 Internship program. The best performers of the program will also get free career support services from the company for one year.
This platform for online courses follows a project-based approach to help learners learn new skills and be more creative. It offers a free trial for two months where students can access 2,000+ online courses. Premium membership of Skillshare can offer you more than 20,000 courses which can be classified into three categories:
Thrive (which includes courses related to Lifestyle, Productivity, etc.)
Build (which includes courses related to Business & Analytics, Leadership & Management, Marketing, Freelance & Entrepreneurship, etc.)
Create (which includes courses related to Animation, Creative Writing, Web Development, Music, Photography, Graphic Design, Film & Video, etc.)
Each course includes a video presentation and a class project. Most of the courses are not accredited by institutions and do not offer certificates on completion but they are excellent if you only want to expand knowledge.
Knowledge and education are increasingly becoming accessible to everyone. If you are willing to learn, opt for an online course, and touch all your goals.