Do you want a career that is exhilarating and challenging and does not confine you to a 9-to-5 corporate job? Do you want an outlet for your creativity in the art or gourmet industry? Do you aspire to travel to exotic locations and sample the finer things in life? A career in the tourism and hospitality sector might be the right choice for you.
The tourism industry is one of the fastest growing industries with a revenue of more than 800 million dollars. This has given rise to scores of interesting and challenging roles. Hence, taking up hospitality and tourism courses to get a head-start in the hospitality industry.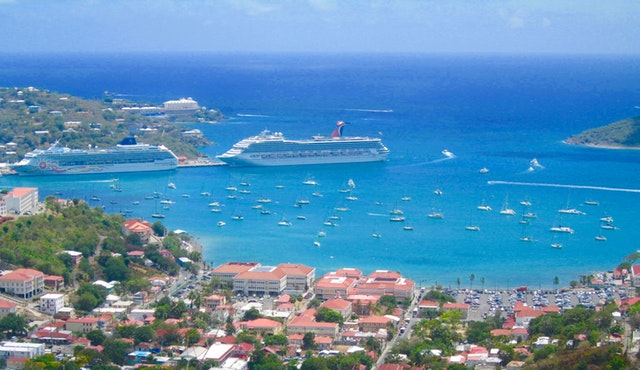 There are many good reasons beyond a good salary package to join a course on tourism. Here are some benefits of a career in tourism.
Amazing perks: Most jobs in the tourism industry offer attractive perks such as travel allowances and target achievement incentives as a bonus to the salary packages. You also get a chance to meet celebrities and other perks like salon visits and gourmet meals.
Exciting workplaces: Imagine the thrill if your workplace is a pristine white beach or an amusement park instead of a tiny office cubicle. With a hospitality job, you can enjoy the experience of mixing work with pleasure by working at resorts at beautiful tourist locations.
Work satisfaction: The hospitality industry is all about making people happy and giving them pleasant memories of their trip. You can take away an immense satisfaction that your work has contributed to your customers' happiness.
Flexible schedules: Many jobs in the industry such as that of a travel manager or an event coordinator have flexible work timings. This means that you can maintain a good work-life balance and follow your hobbies in the free time while doing well in your career.
Chances of visiting exotic locations: Imagine that you can see three different historic sites in a single day—the Eiffel Tower in Paris, the Big Ben in London and the Burj Khalifa in Dubai. With a career in hospitality, you can fulfill this dream. Many jobs such as that of travel coordinators and air stewards, allow you to travel to different countries and exotic locations and get a taste of a global lifestyle.
Multiple opportunities of career progression: Since the industry is service oriented, you can get multiple opportunities to grow your career. In fact, you can obtain entry level jobs in the industry and progress to high-paying jobs without a college degree.
Ability to switch niches in the industry: There are scores of specialized jobs in the sector which require different skill sets. You can select a job that matches your skill set and easily make a move to another specialty.
You get numerous interesting job roles: With the hospitality industry booming, you are more than likely to bag the job of your dreams in the tourism sector. Here are a few interesting job roles in this sector.

Air hostess/stewards
Food and beverage directors
Head chefs
Tour coordinators
Entertainment directors of amusement parks
Hotel managers
Tour guides
Pursuing a course in tourism is apt for you if you enjoy thrive in fast-paced workplaces, enjoy talking to people from different cultures and enjoy a challenging career. It is also suitable for other creative people and out-of-the box thinkers since the field requires employing novel approaches to solving an issue.
Major universities across the world are offering courses in tourism and hospitality. Join a course from a reputed university to get a head-start on your career in the industry.