The challenges of attending traditional college and university classes/courses are getting more numerous and more difficult to face each year. From higher tuition, budget cuts to course shortages, the tradition of college education is becoming less attractive to a higher number of students. Therefore, online programs currently enroll around three million students, and approximately six million students are enrolled in at least one online college course as a part of their degree. No wonder online education is becoming one of the leading choices of those who are looking for college alternatives; with the increasingly improving reputation and an endless list of other benefits and opportunities, online courses are proving that online education can stand on par with the traditional form of education.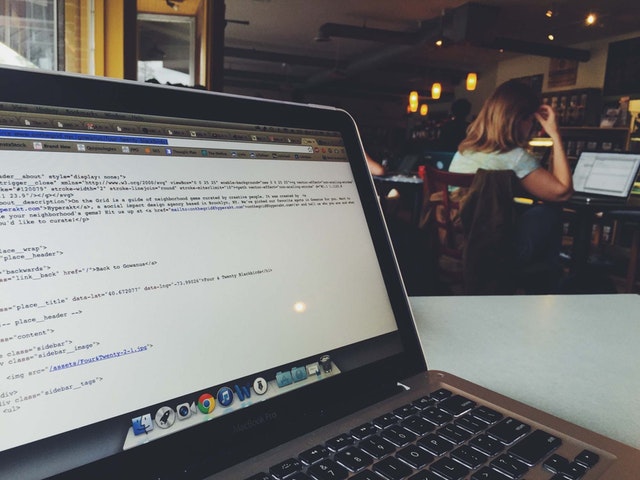 There are also students who use online courses to improve their college studies. It is an interesting notion, but also a dangerous one, implying that the teaching techniques presented at college are not enough for a student's success. Nevertheless, the chances are that if you're reading this article, you've been thinking about signing up for an online course. If that's the case, you're in the right place because we're about to look into the perks and benefits of using online courses to improve college studies. But, before we dive in, make sure to hop over to Paperell, in case you need some help with scary assignments you simply can't finish without additional help.
Flexibility
One of the main advantages of taking online courses is the flexibility. Online courses are really easy to fit into your regular schedule and allow you to work on your coursework efficiently. Online courses are also nothing like the face-to-face environment at college, so the online class doesn't require you to be there at a specific time for a live session; you can always consult with the material accordingly whenever you need, not to mention, you can also contact and interact with your instructor and colleagues at your own pace. The discussion forums and recordings of the sessions are excellent for those who follow a specific college schedule and have little time to join for live sessions.
Moreover, taking an online course also means that you don't have to waste time on commuting, which means less time on the bus, and more time for learning and studying, or relaxing; however you want it. Online courses simply give you the option to choose your own learning environment, which can be your favorite coffee shop or your bedroom. Such flexibility is not possible in college classes, so online courses are great stress-relief options for those who study and worry a lot.
Career Advancement
In a survey conducted by The Learning House, it has been concluded that 44% of online students notice an improvement in their employment chances on the job market. Alongside their college degrees, students are now available to expand the skills and knowledge they can offer to their future employer by simply taking online courses. This can be a huge benefit and a significant advantage when we take into consideration the job market competition and the number of unemployed graduates.
The survey also showed that 45% of online students reported an increase in salary within the first 12 months of post-graduation employment. The reason for such excellent statistics lies in the fact that once the student has completed both, their online and college studies, they have gained more work experience, as well as learned new skills that can help them advance in their career much faster than those who solely relied on a college degree.
Lower Cost
According to OEDb, online courses have proven to be more affordable than traditional college courses. Studying online means that you pay tuition fee, book supplies, an application fee and possibly, some other items. Nevertheless, not all online degrees offer less expensive net tuition prices compared to colleges; even so, associated expenses usually cost less. For example, transportation costs, course material (numerous textbooks and accompanying material) and housing costs, which can range from $10,000 to $12,000 per year. By taking online courses during your college studies, you will quickly see how lower costs translate to lower debts and more savings.
Comfortable Learning Environment
It is, unfortunately, a fact that the traditional college learning environment causes a lot of stress and discomfort for the majority of students. So, those who want to take a break from the college classes and finally find some peace while studying, online courses can be the perfect option. Not only do the online courses provide the opportunity to plan the study time whenever they want, but also, students can study and work at their convenience. Moreover, the necessary course material is always accessible online, which saves students a lot of time they would usually spend at the library. The benefits of online courses also expand to the mental and physical comfort, because one can study whenever they want, not being restricted to a desk and a chair at college.
Variety of Online Free Courses
When one thinks about education, where to study is a major make-it or break-it in a student's life. Moreover, another deciding factor is a student's interest and career opportunities. Combine these factors, and you'll soon have an issue with how limiting the choice of subjects or courses really are for a student. Not to mention that there are students who choose the wrong major and college. All of this can, luckily, be fixed by applying to online courses. Online courses, alongside college, allow you not to worry about college location or the variety of classes the college can offer you. If your college doesn't offer courses in something you're passionate about, just take an online course.
There are also numerous free online courses you can take, which are provided by prestigious names, like Harvard Business School, University of California, University of London, California Institute of Technology, Stanford University, and many more. Also, before enrolling on an online course, make sure to conduct thorough research on the possible free courses and those that require payment. Consult with online forums and ask around which online courses could be the best for you.